A Revolution in Riding Gloves.
Removing moisture from gloves keeps you comfortable longer, extending your ride. When on the bike you need to be prepared for any change in climate. 37.5® Technology in Furygan gloves removes moisture before it builds to sweat, helping to keep your hands warm from the inside.
WHAT IS
37.5® TECHNOLOGY
?
37.5® is a thermoregulation technology that interacts with the body and triggers off of humidity. It's powered by naturally occurring, activated particles.
37.5® Technology is dynamic—it works with your body to determine if you need warming or cooling based on the amount of humidity next to your skin, which is the body's way of expressing whether it's hot or cold. 37.5® particles capture the infrared (IR) energy your body emits and if moisture is present, it speeds the evaporation to help cool you. If no moisture is present, the IR energy is used to help keep you warm. In every case it's working to manage the amount of humidity next to skin, which regulates comfort.
37.5® Technology is a permanent technology that will last the lifetime of the product. It's not a chemical finish; the natural particles are embedded in the yarns or fibers and will never wash out.
Patented 37.5® Technology uses active particles made from volcanic minerals. These particles act like a desiccant that attract water vapor and remove it from the glove, keeping hands dryer longer so you can enjoy your ride, however far you go.

37.5® Technology active particles increase performance and comfort.

37.5® Technology traps odours and then releases them when washed and dried.

37.5® Technology active particles are derived from nature.

37.5® Technology removes sweat in the vapour stage before liquid sweat forms, and improve breathability performances of the membranes.

37.5® Technology helps keep you warm when it's cold and cool you down when hot.

37.5® Technology works for the life of the garment/clothing.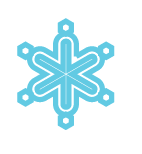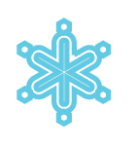 37.5® Technology helps you maintain a comfortable personal microclimate relative humidity of 37.5%.