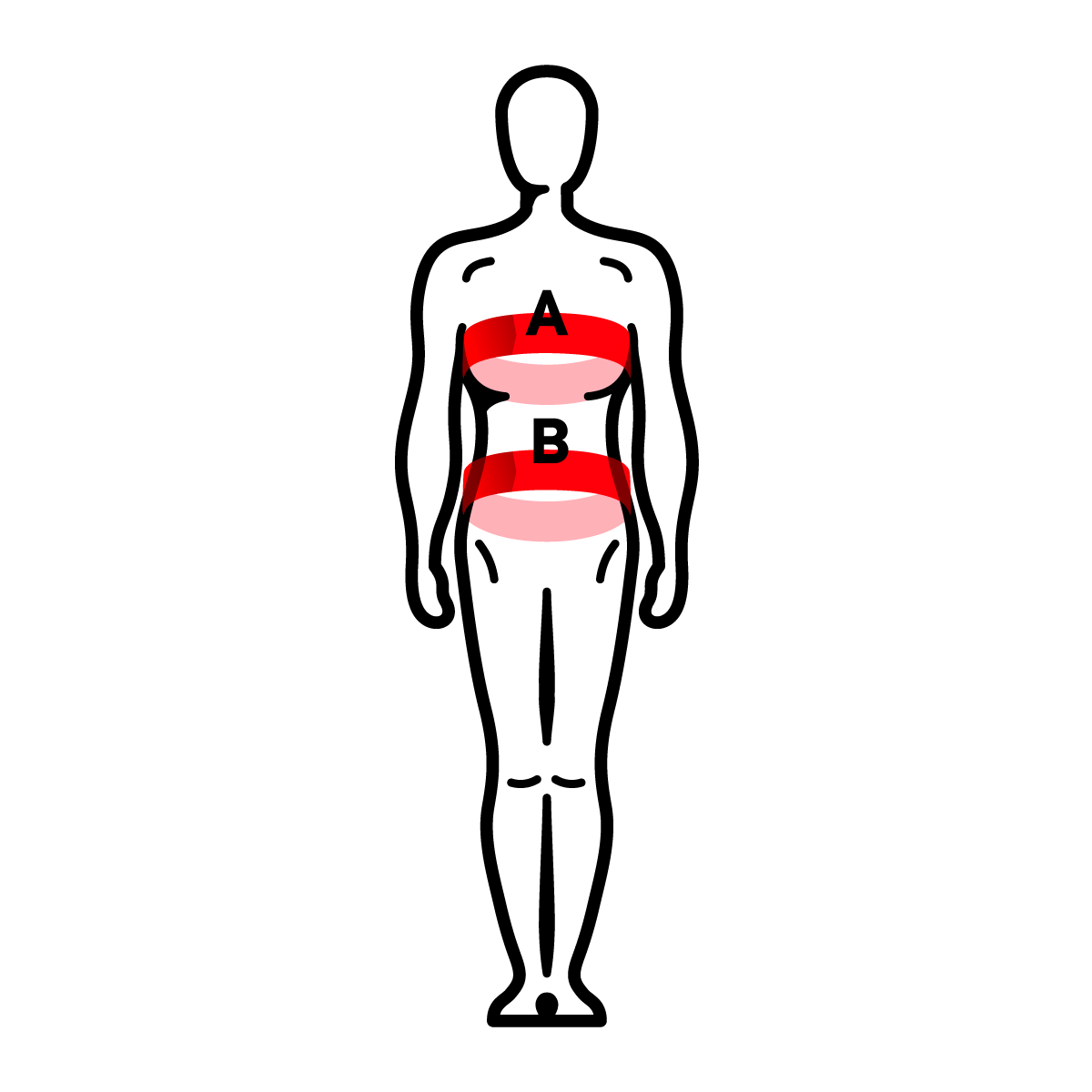 Measurements to be taken on the skin: do not foresee ease, we foresee for you.
To choose your motorcycle gloves, take a tape measure.
Without tightening it is necessary to measure your turn of hand, that is to say, the turn of the palm without the thumb.
Then refer to the table of correspondence below.
If you get an intermediate average, we advise you to choose the lower size.
Hand size
palm circumference
expressed in inches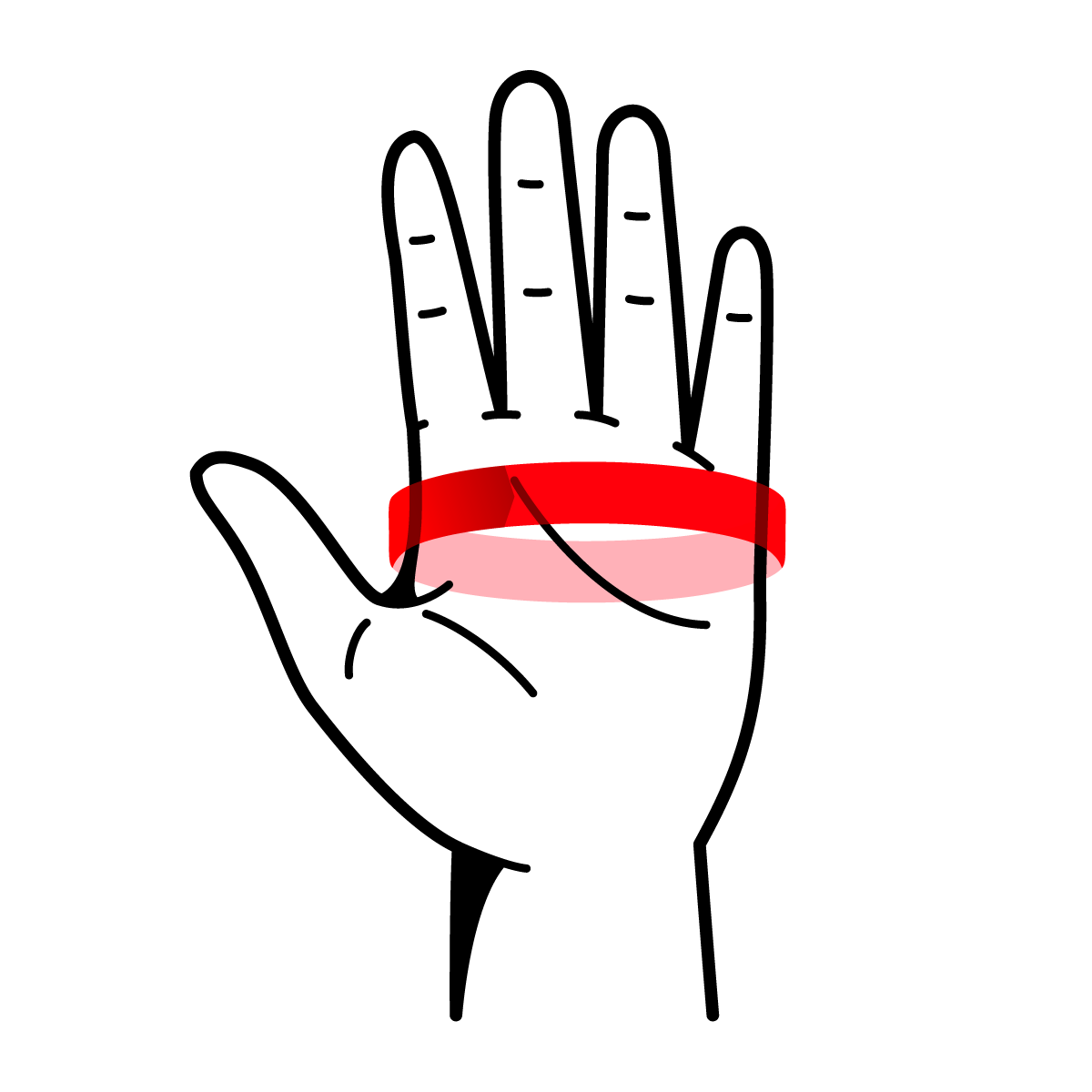 D3O® airbag back protector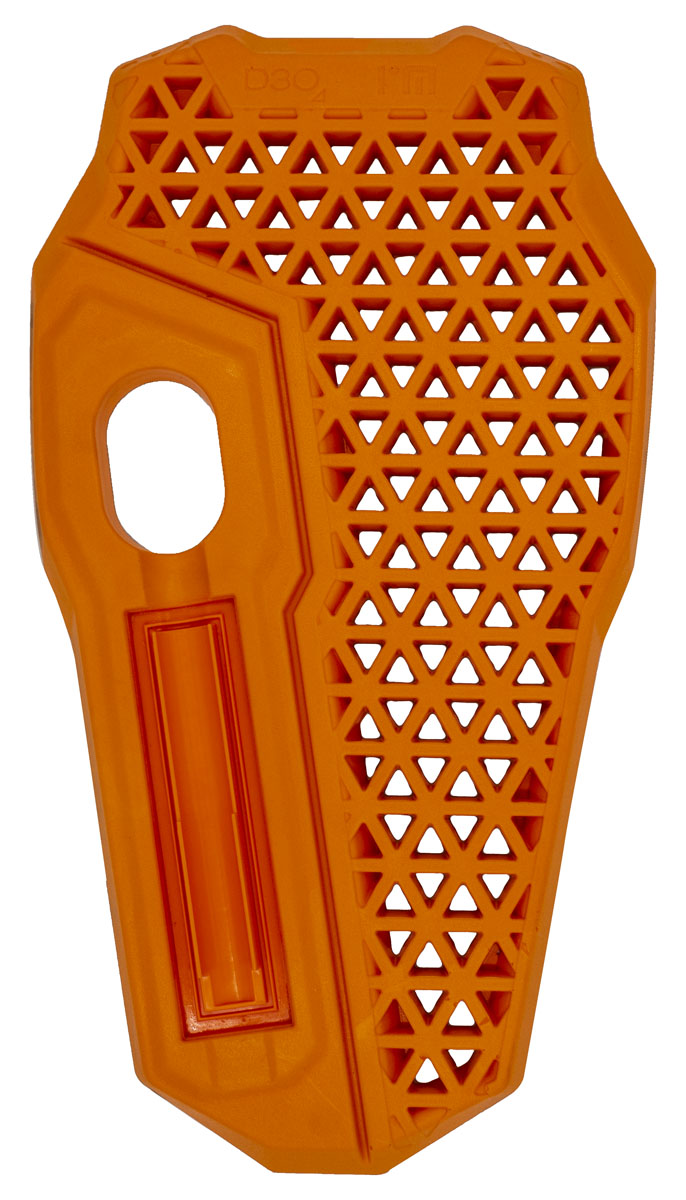 D3O® Racing back protector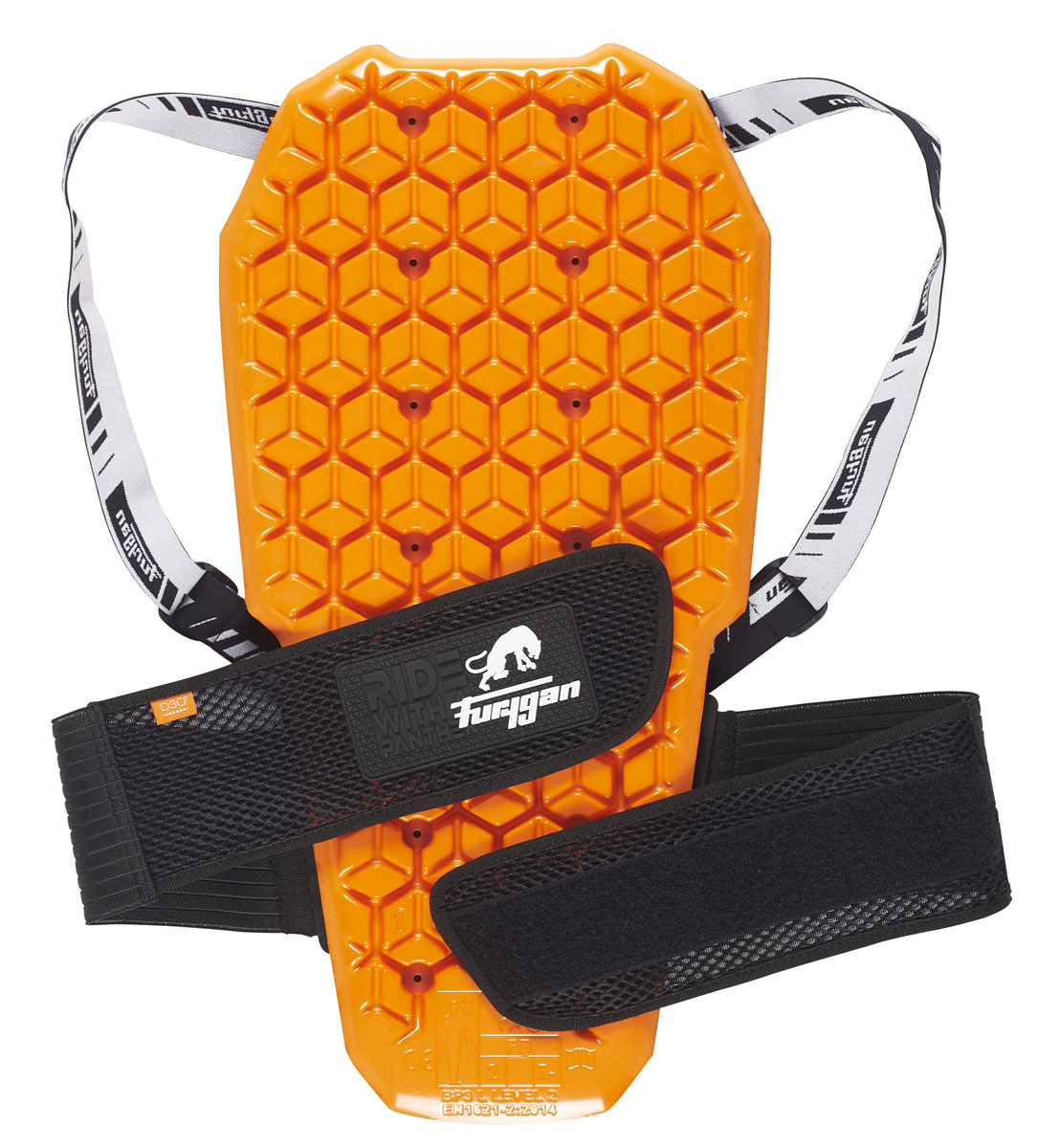 THE POSITION OF THE BACK PROTECTOR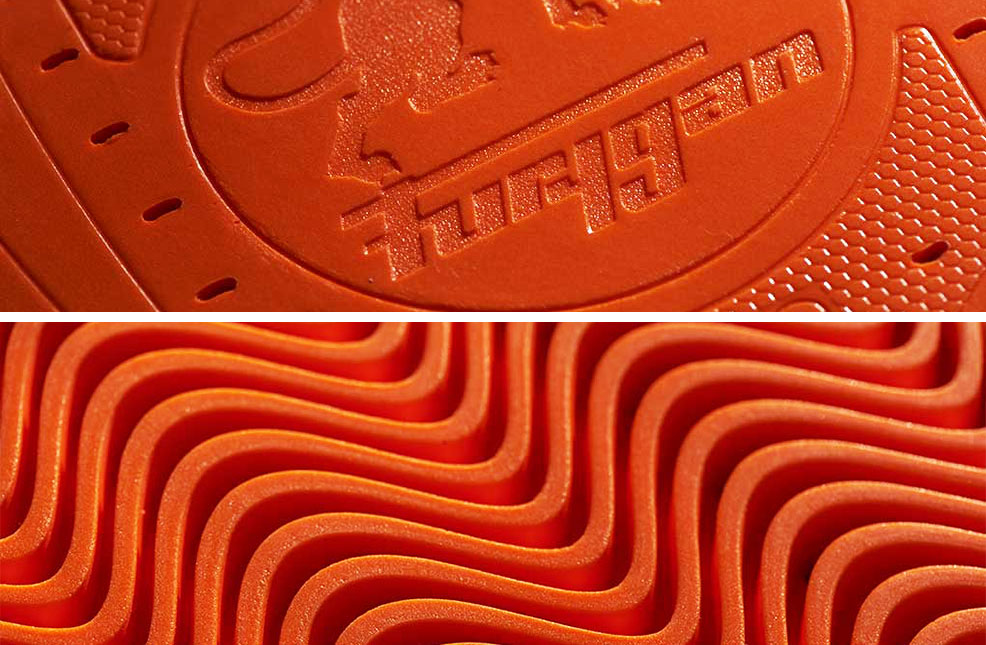 The ventilation spaces facilitate the removal of heat to the outside.
The Airwave D3O® is positioned close to the body to channel the heat emitted by the body.
D3O® Ghost™ Shoulder / Hip
POSITIONING THE PROTECTION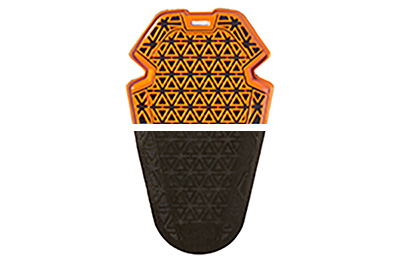 You can position the black side or the orange honeycomb against your body.
To maximise the invisibility of Ghost protection, point the orange honeycomb side against your body. This prevents it from being seen through.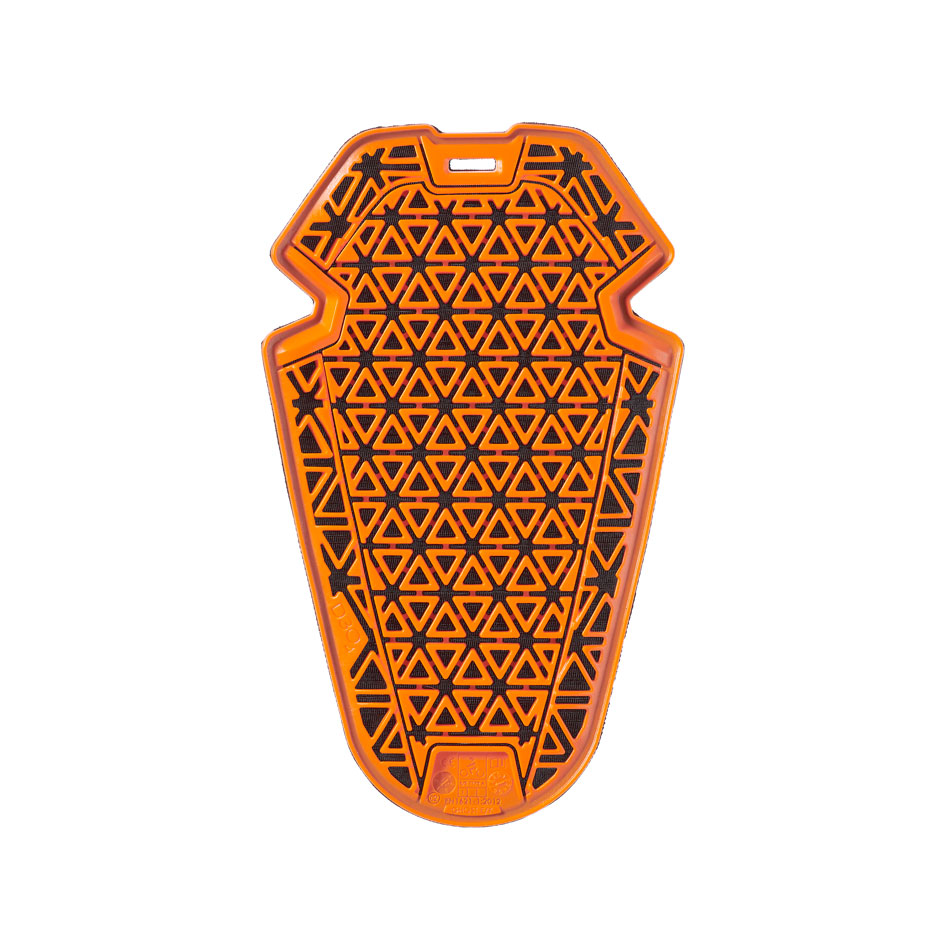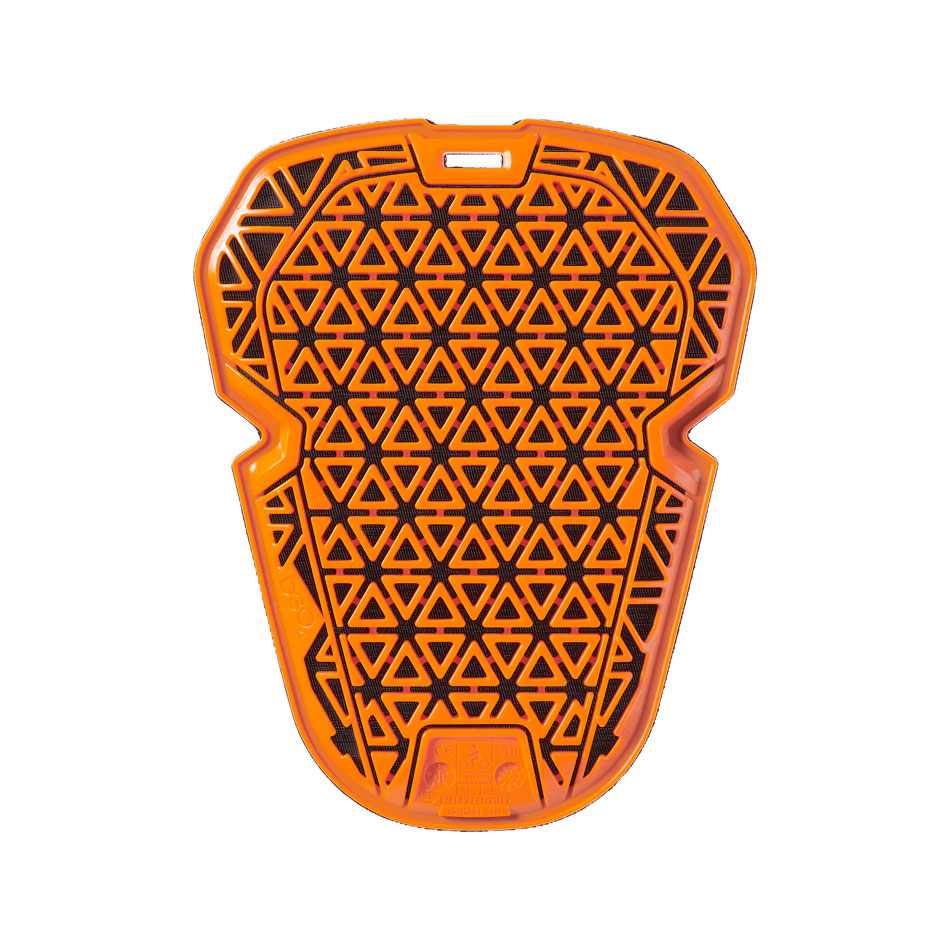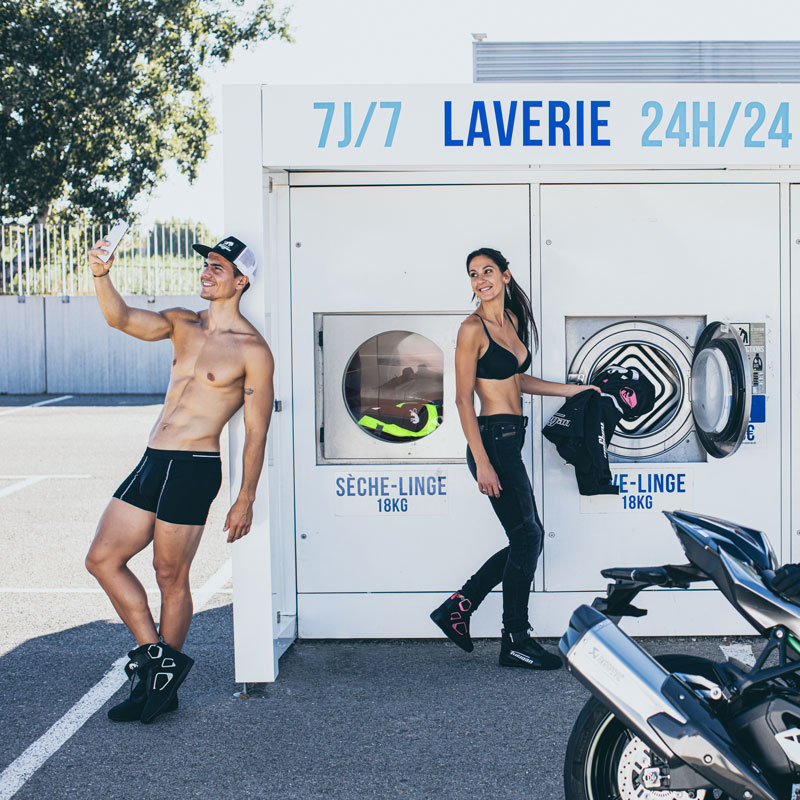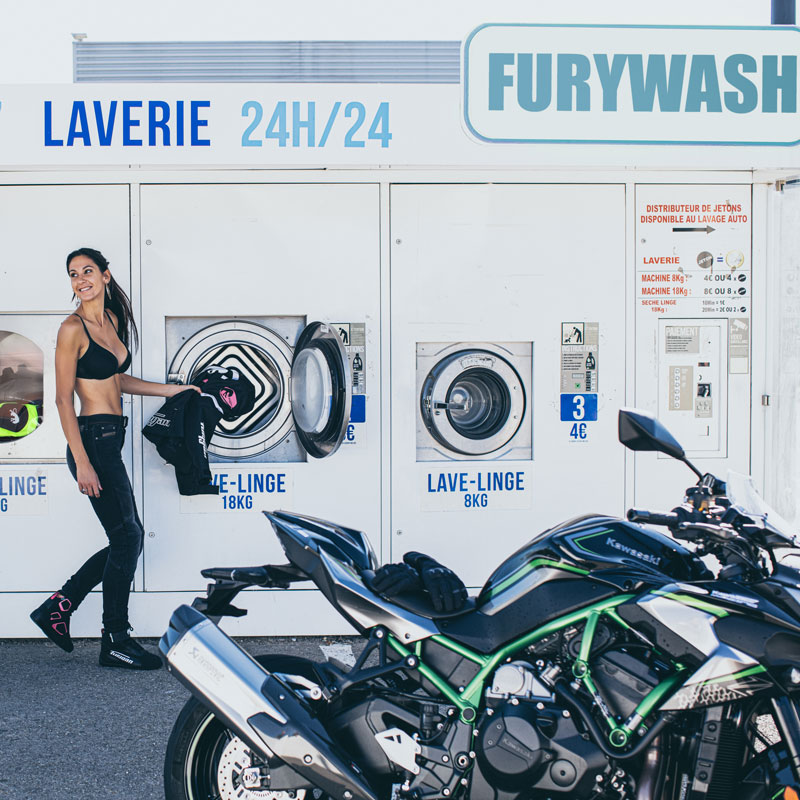 Fluids from insects attack the materials, as well as oil, grease and pollution. Therefore, they must be cleaned as soon as possible.
Because your equipment accompanies you at all times, it deserves special attention. Depending on the materials it's made of, remember to maintain it properly. For a better efficiency, longer.
This symbol refers to the washing conditions of your garment.
The maximum temperature allowed in degrees Celsius and a hand indicating whether hand washing is allowed or not are shown inside the tank.
Finally, the crossed out or underlined symbols indicate that certain particular precautions must be respected.
The rule of three for the maintenance of all your equipment
Clean your equipment regularly (once a month if used daily) using a sponge moistened with warm water and mild detergents (such as Marseille soap).
Always leave your equipment in the open air after use and/or cleaning. Do not dry in the sun or with a direct heat source (engine, exhaust, hair dryer…). This could damage the material, cause premature discoloration, or irreversible damage to the waterproof membrane for products that are equipped with it.
Never store your equipment in a bag or a sealed box. Moisture will cause mould and mildew to appear.
Good to know: Extend the life of your equipment with a dedicated waterproofing spray. This improves the resistance of the material to water and dirt.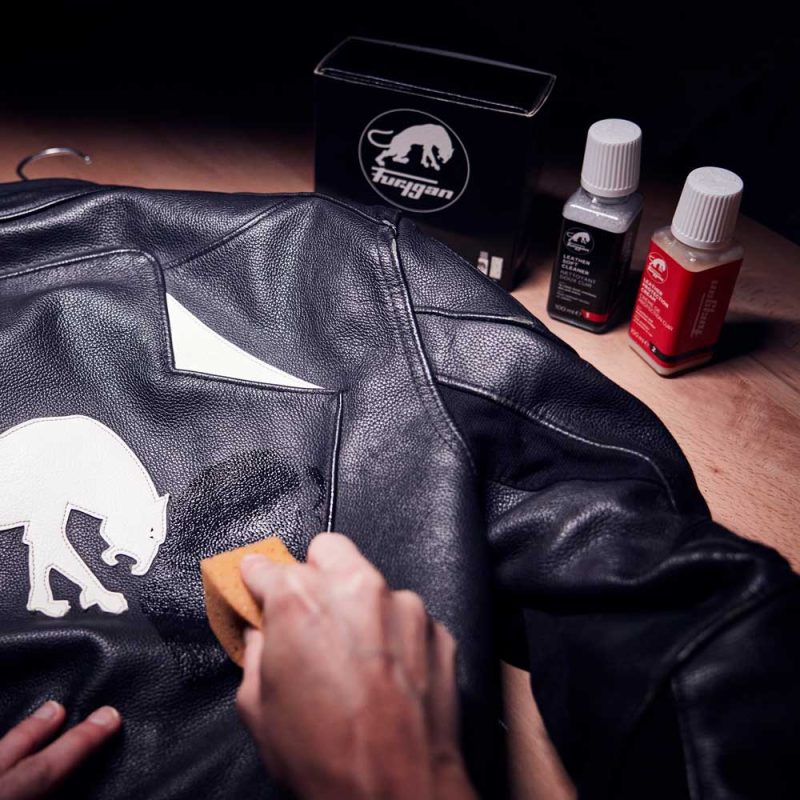 Leathers are divided into two categories, the so-called classic or waterproof leathers, and the special or porous leathers. To determine which category yours belongs to, pour a few drops of water on it and wait a few moments. If the water is absorbed, it is a special, porous leather. If the water runs off, your leather is waterproof.
Refer to the rule of three for maintenance.
On dry and cleaned leather, wipe with a soft cloth soaked in a cream (such as baby lotion), using circular movements, to nourish the leather, keep it supple and prevent it from drying out prematurely.
Product tip:
Make your life easier with

the Furygan maintenance kit

, ideal for cleaning and moisturising your leather. This kit contains a mild detergent, a protective cream, a suitable sponge and a soft cloth.
In case of severe dehydration, use

Furycuir grease

, available from our dealers.
Refer to the rule of three for maintenance.
Contrary to the first category, special leathers like suede, nubuck, or fat leathers should never be greased. You can clean them with a little mild soap and use a crepe brush. To remove greasy stains, apply "Terre de Sommières".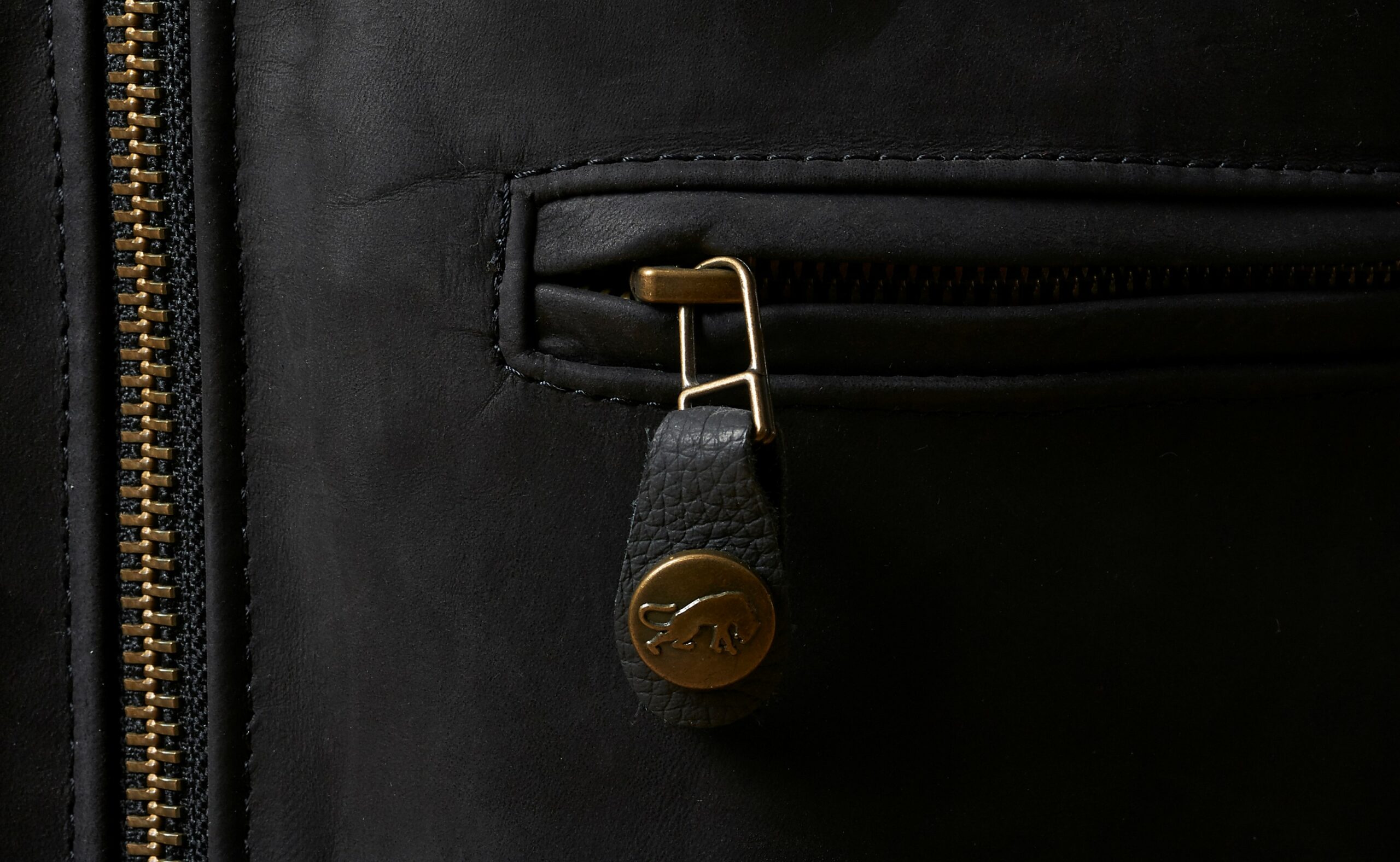 Refer to the rule of three of maintenance.
If necessary, you can wash the inside of your equipment as follows:
Remove all protectors and the removable thermal lining.
Close the zippers and the velcro.
Wash your jacket inside out by hand using a mild detergent and warm water (30°c).
Let dry in the open air and in the shade, on a hanger.
Do not iron.
In addition, the removable thermal linings of the jackets can be machine washed with a mild detergent (wool), with the delicate program, at a maximum temperature of 30°c, and with a moderate spin (800 rpm).
Sportswear and Furywarm garments are machine washable on the reverse side at 30°C. The tumble dryer is not recommended. Ironing is possible on the reverse side.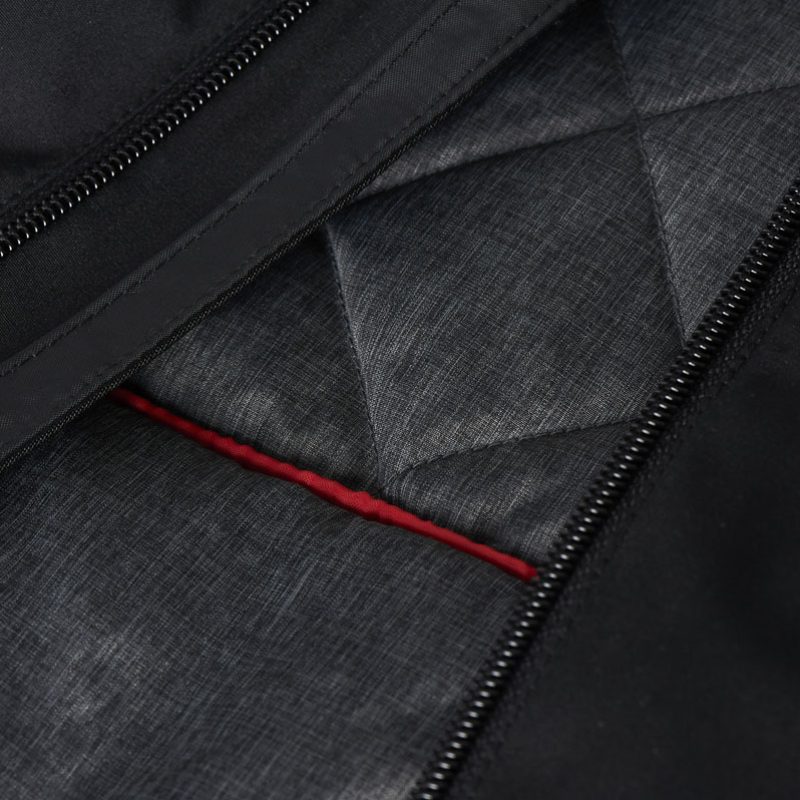 Refer to the rule of three of maintenance.
Never put them in the washing machine or tumble dryer.
Never turn gloves inside out. It would be impossible to put them back in their original position.
Use a brush and a sponge to clean them.
When drying the gloves, place the fingers downwards to preserve their shape.
We advise you to never put your gloves inside your helmet in order to avoid premature wear of your equipment (risk of deforming and mildew).
Reminder: never dry your gloves on your engine or your exhaust pipe, as they could be damaged, and the waterproof membrane could suffer irreversible damage that would compromise the waterproofness of your product.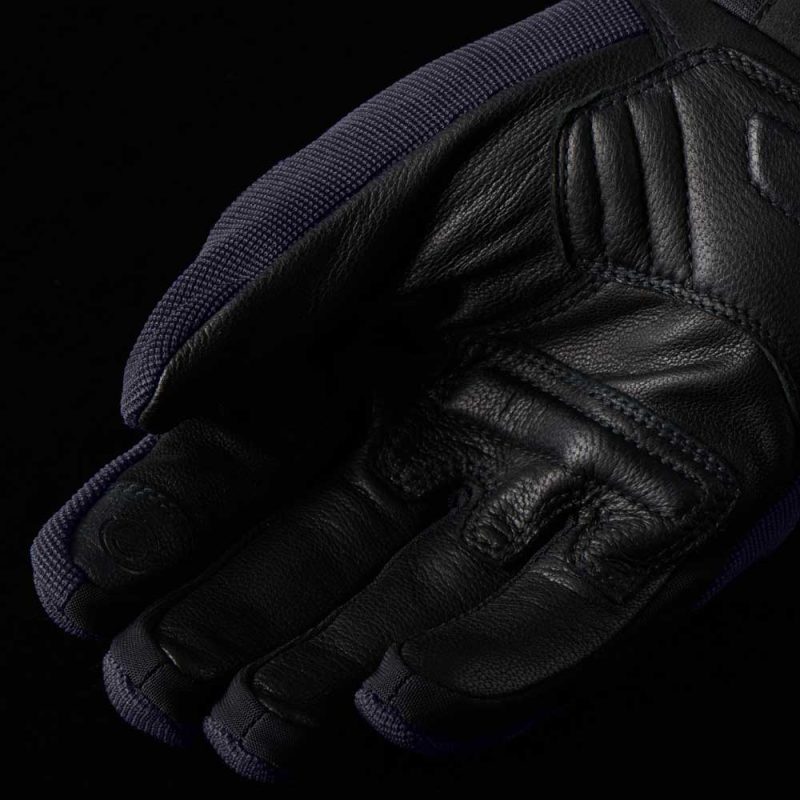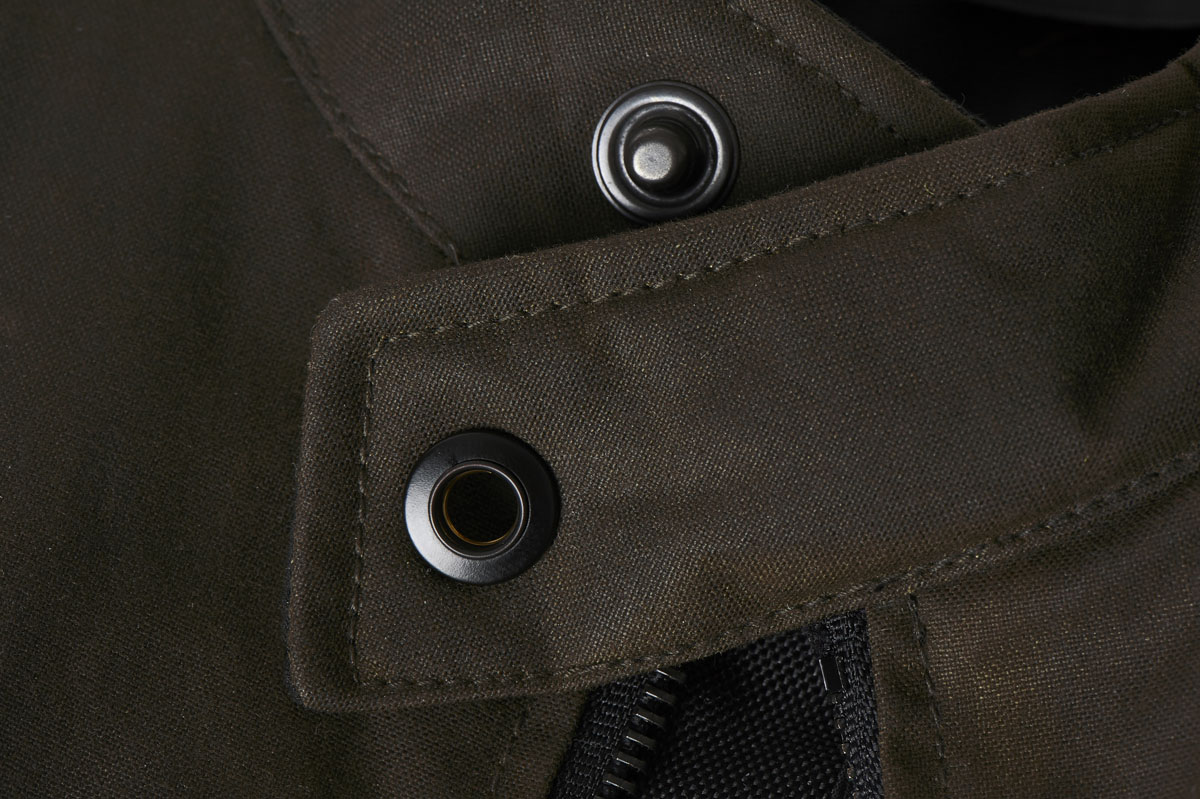 All our products are guaranteed for two years from the date of purchase. The receipt is the proof of purchase, remember to keep it. If you encounter a problem with a product, please contact the relevant sales outlet, which will contact our after-sales service.
You have had a fall, your equipment is damaged, or it needs to be repaired. Contact your point of sale who will send us the elements for an estimate so that we carry out the repairs, in our Nîmes workshops.
Did your snap break? Don't panic, they are guaranteed for life! We send you, following a request via the contact form, a spare snap* at your home.
*On available stock
We guarantee the quality of our products and ensure the lifetime replacement of parts* that are part of our garments, such as press studs, central zip sliders, sleeves and pockets. As well as the zip garage tabs on the collars of our jackets, bag fastenings, shoe laces and glove rings. Don't hesitate to get in touch with us via our contact form or one of our retailers.
*On available stock
You want to connect your jacket with a pair of pants but the zips are not compatible?
We have standardized our zippers to make our top and bottom garments connectable, whether they are all-leather, all-textile or leather-textile. If your Furygan outfit doesn't have the same zipper, we take care of changing it for free. You just have to leave your jacket and your pants at one of our retailers who will send it to us for after sales service.
You have lost or damaged the lining of your jacket and wish to replace it at the price of 52€ TTC? Contact one of our retailers or ask us directly via the contact form, specifying the model of the jacket and its size. Subject to availability.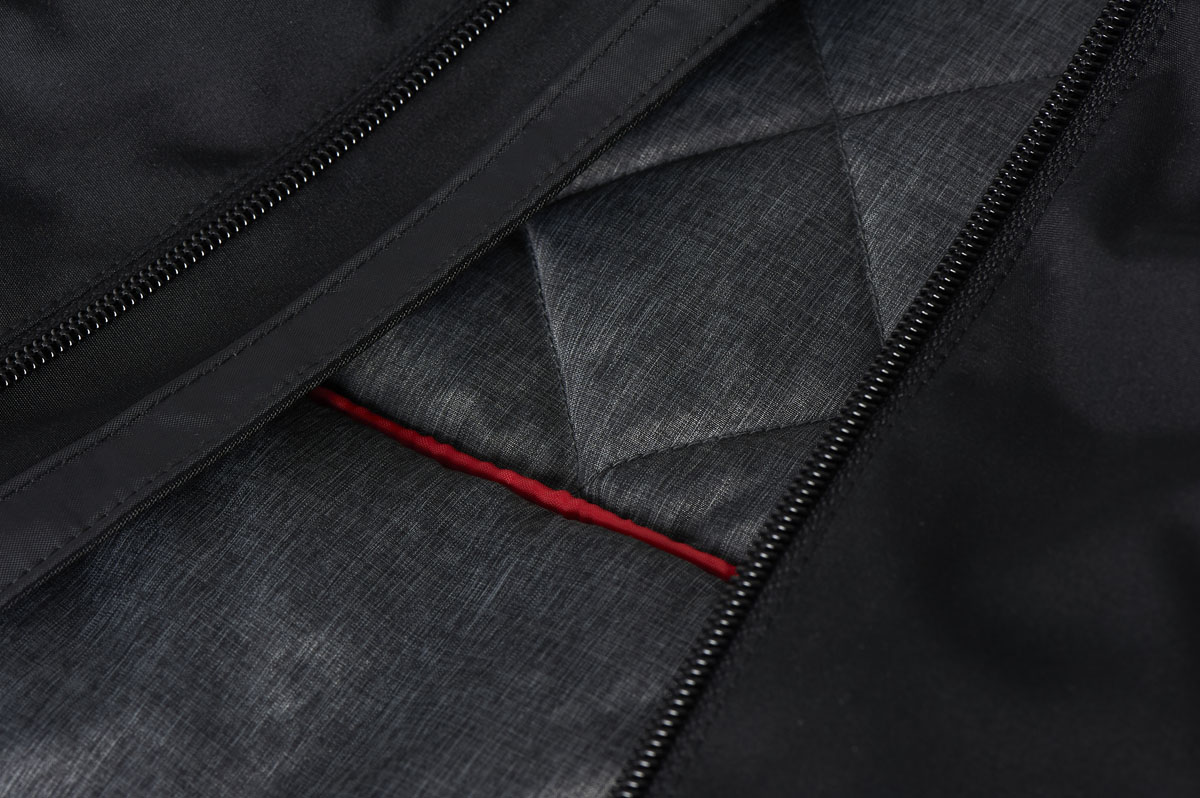 Certificates of
conformity