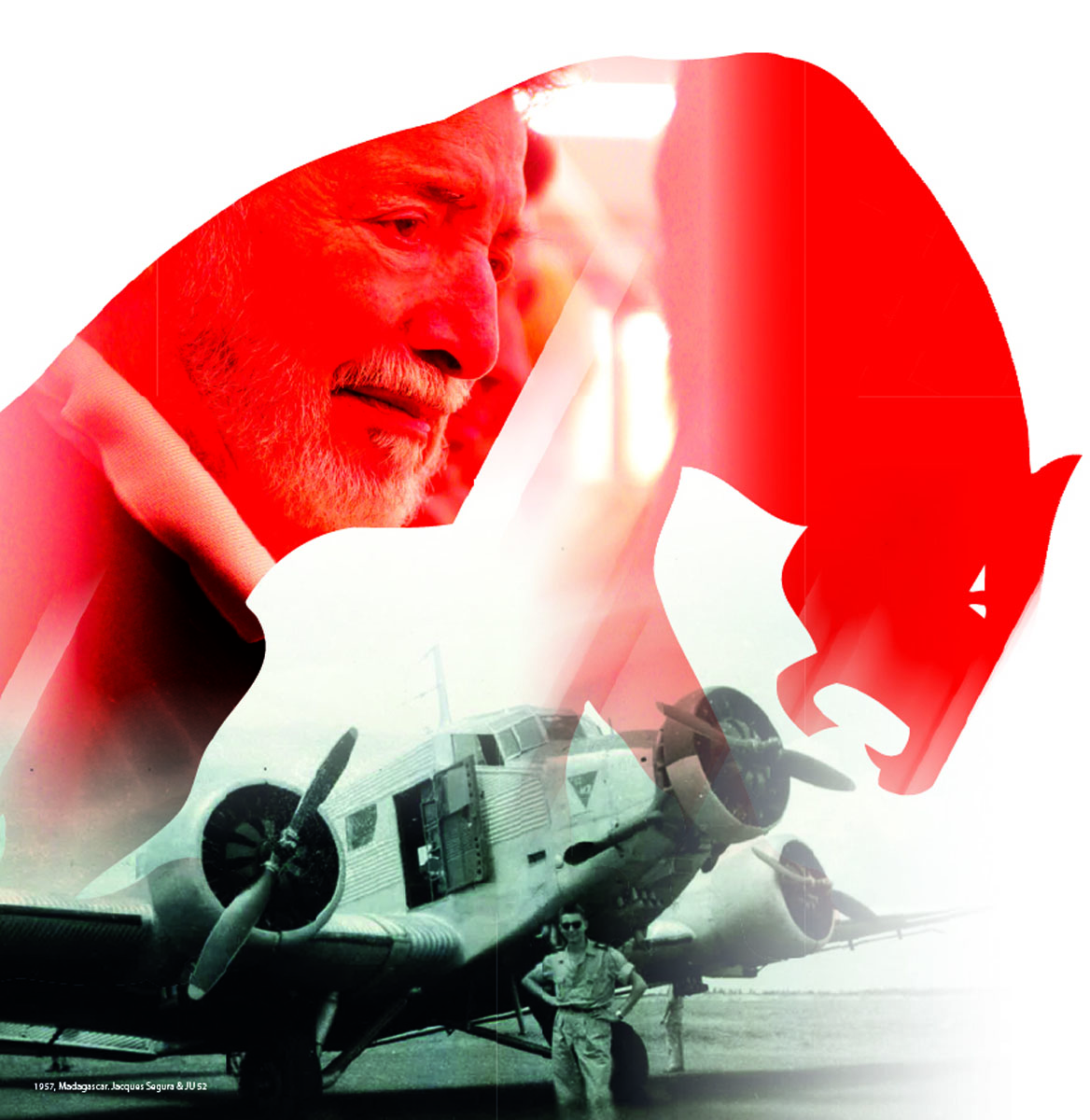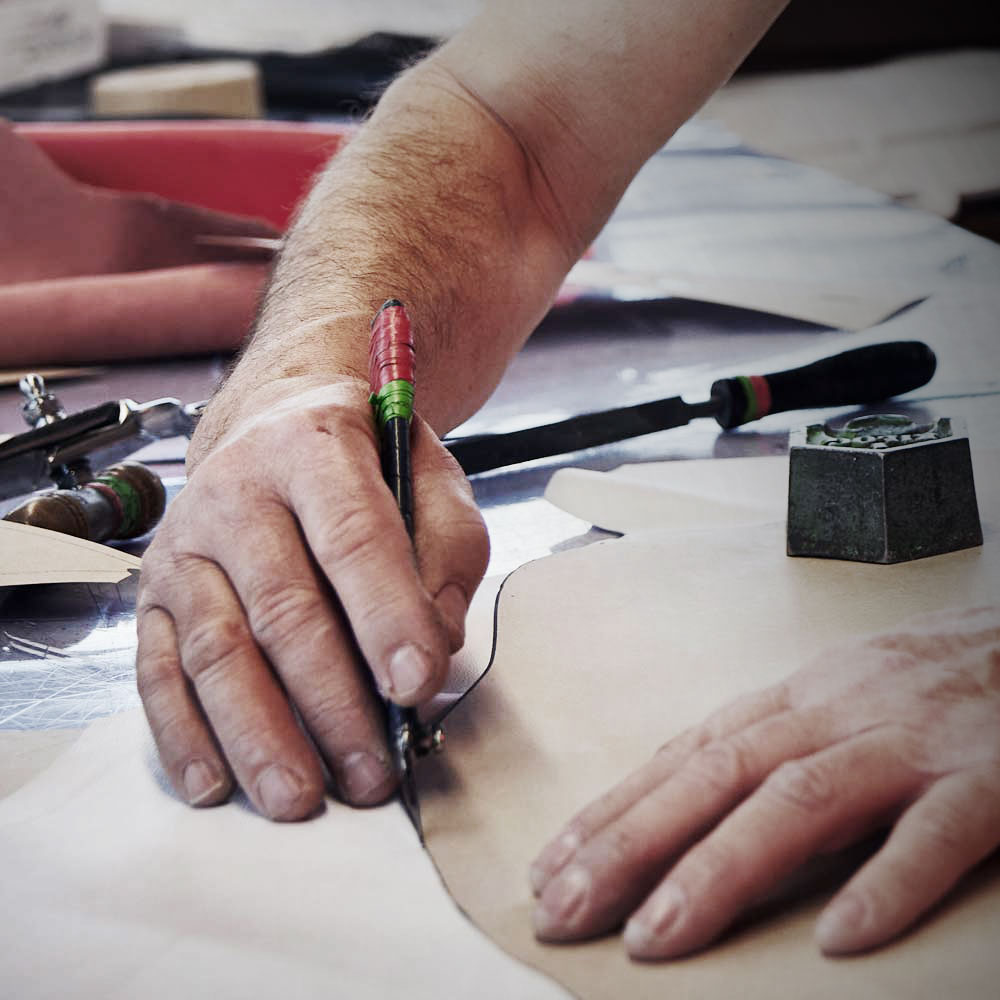 Founded in 1969 by Jacques Segura, the Furygan brand was forged with passion, commitment and a culture of excellence. At the age of 14, Jacques Segura was already working with leather in every way, eager to learn, going from shoes to gloves with the same dexterity as his parents, craftsmen.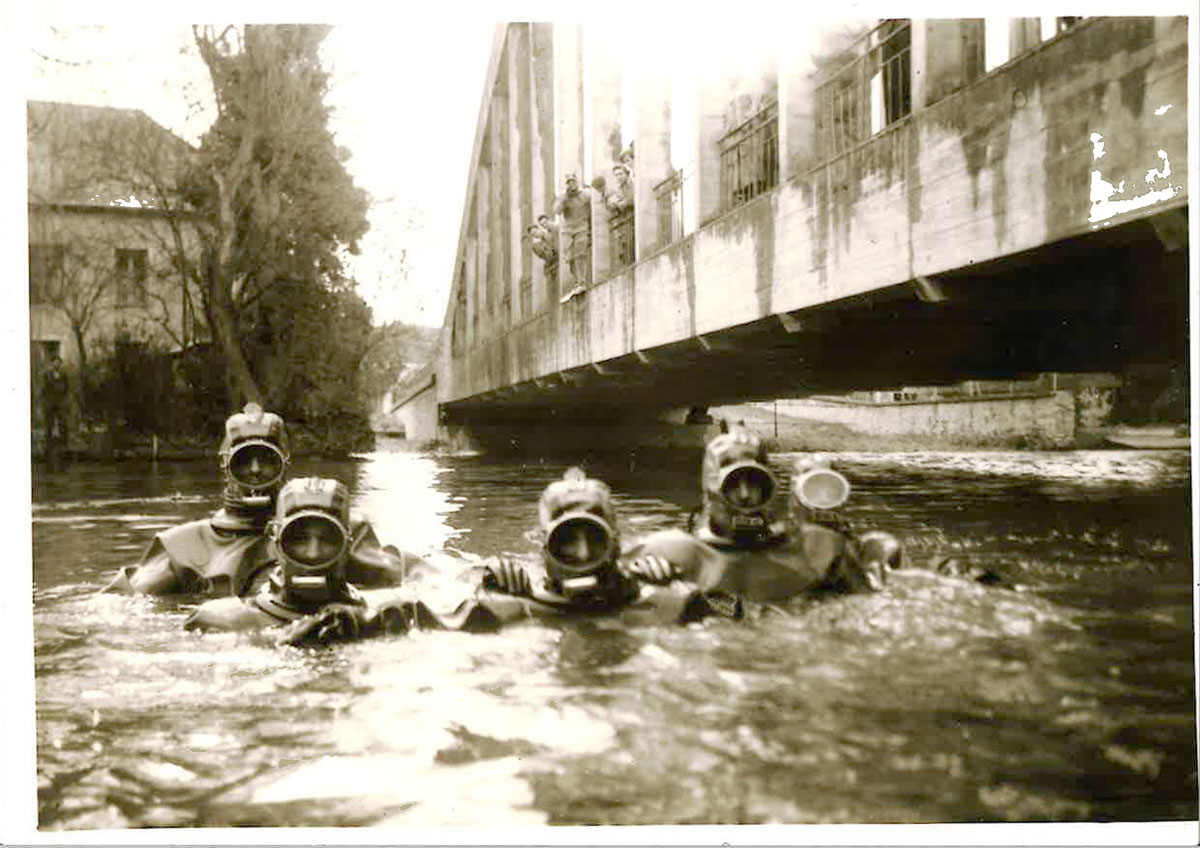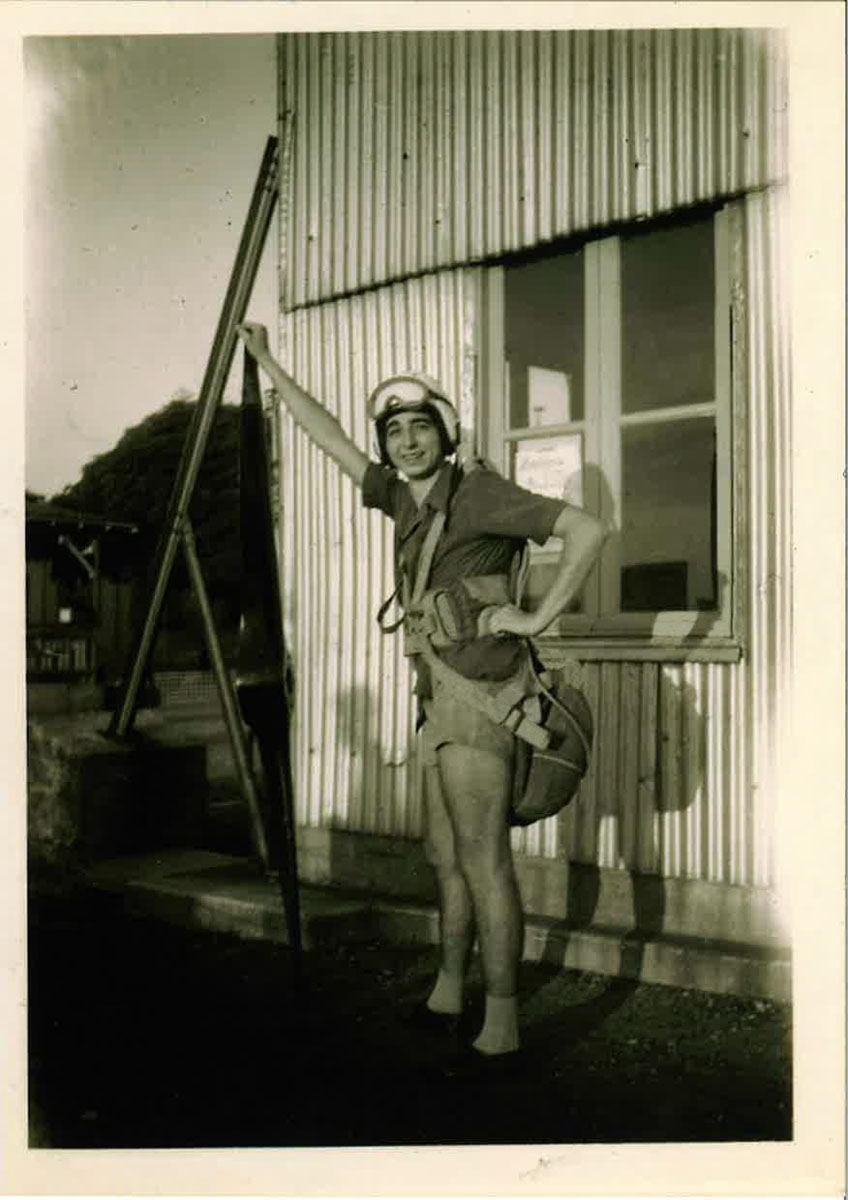 By 1968, the Segura family had made a name for itself in the manufacture of protective gloves, and Jacques intended to combine it with motorcycling. However, following a family dispute, he took his destiny into his own hands and started his own company: Furygan.
Passionate about aviation and parachuting, and a pilot in the air force during his military service for medical evacuations and boat searches around Madagascar, Jacques Segura was inspired by the insignia of the 11th parachute regiment, a black panther head, to create the Furygan logo. As for the name, it reflects a furious desire to succeed for "Monsieur Jacques", as his employees called him with a mixture of respect and affection.
Fury "Gant", like the logo on the first products, immediately got involved in the design and manufacture of gloves for skiing and motorcycling, activities that were then in full swing, and other great passions of our founder. He will give without restraint all the measure of his talents as a leather technician, coupled with a visionary spirit. Moreover, the brand diversified in 1971 to extend its know-how to other clothing necessary for the practice of these disciplines.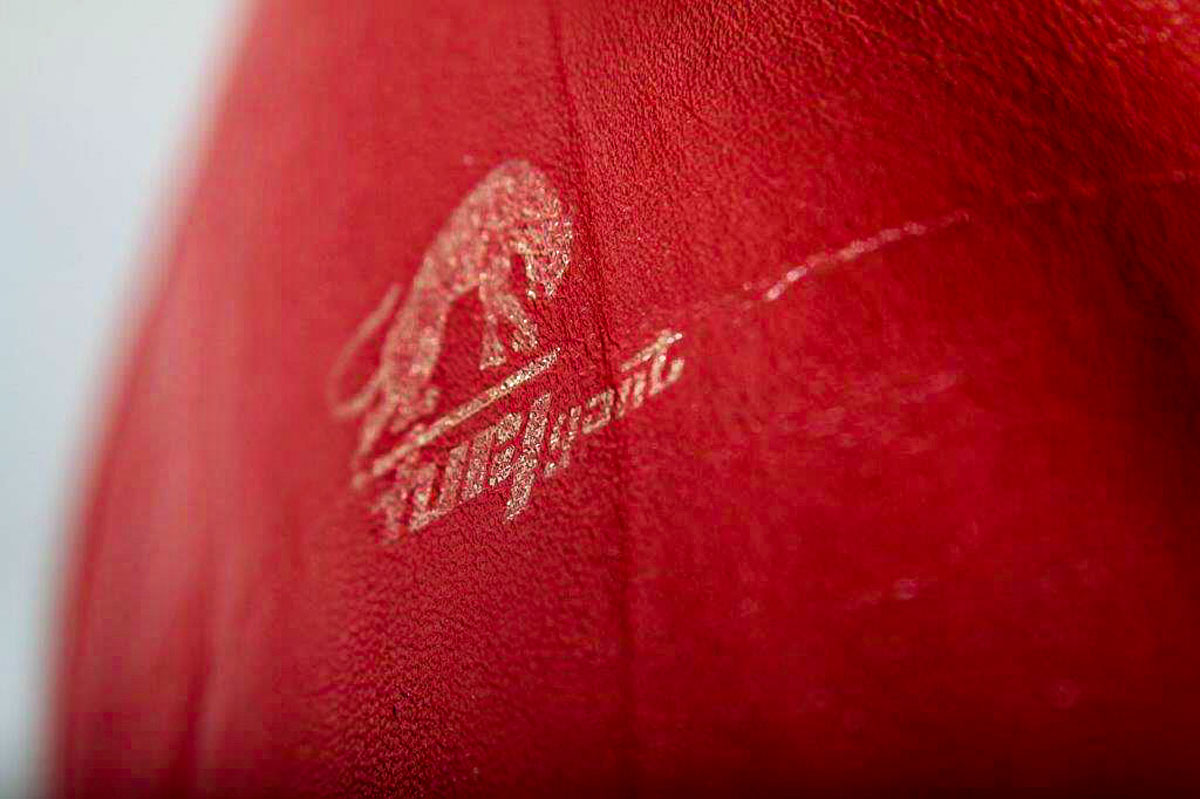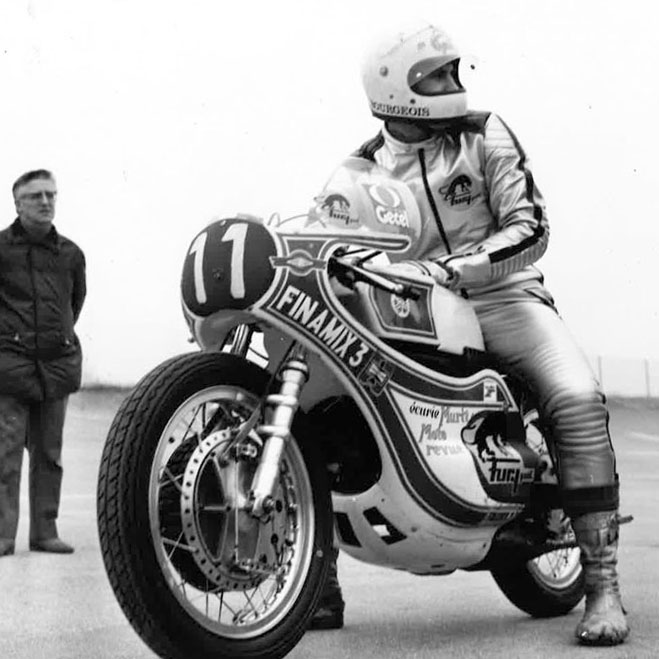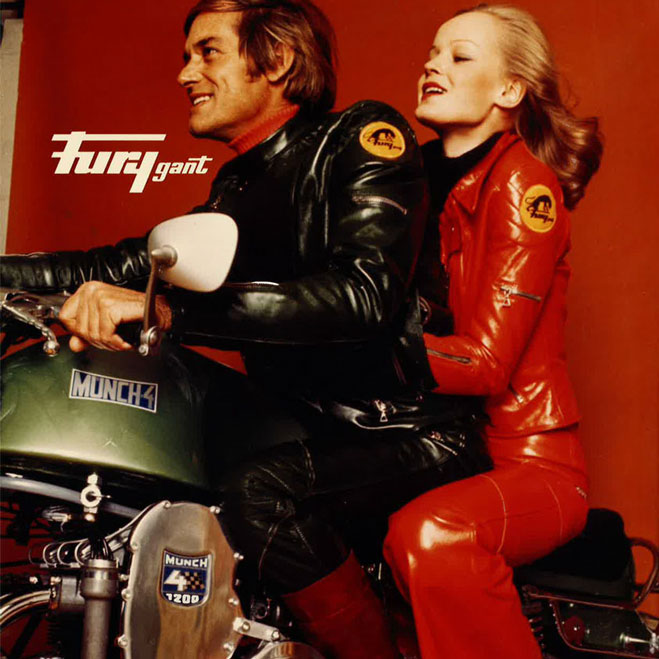 With an ambitious vision for his company, he was also very quickly involved in competition with international riders. This policy oriented towards innovation, performance and quality allowed him to make Furygan a leader in the sector in only a few years. A position and a know-how recognised by the French army, which selected the brand to manufacture leather helmets for parachute commandos, and technical gloves (combat, extreme cold…) for the infantry. This is still the case today.
This spirit of innovation, this passion for leather work, this avidity for all the technical and technological advances that can improve the daily life of motorcyclists, but above all this will to never compromise when dealing with safety, are the fundamentals of the company. These values are perpetuated today by David Segura, his son, who, by initiating the turn to textiles and continuing to modernise the company, has anchored the brand's position.
We are bikers, and we are on the front line.
Our experience is valuable,
it shapes the company's culture.
With its know-how, Furygan has evolved and refocused on its core business: the development and manufacture of technical clothing for motorised two-wheelers. Today, Furygan is the leader of the French market and is growing internationally. Furygan is involved in the protection of motorcyclists whatever their riding style, on the road, on the track or off the beaten track.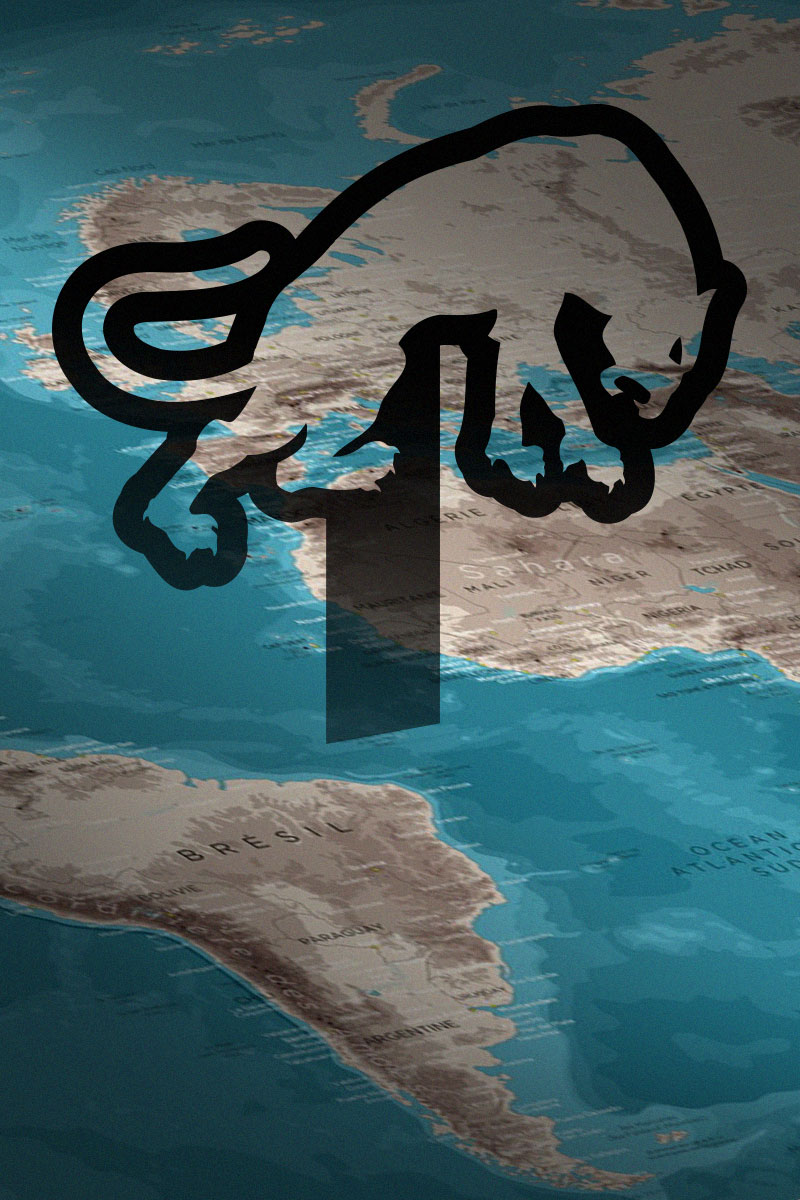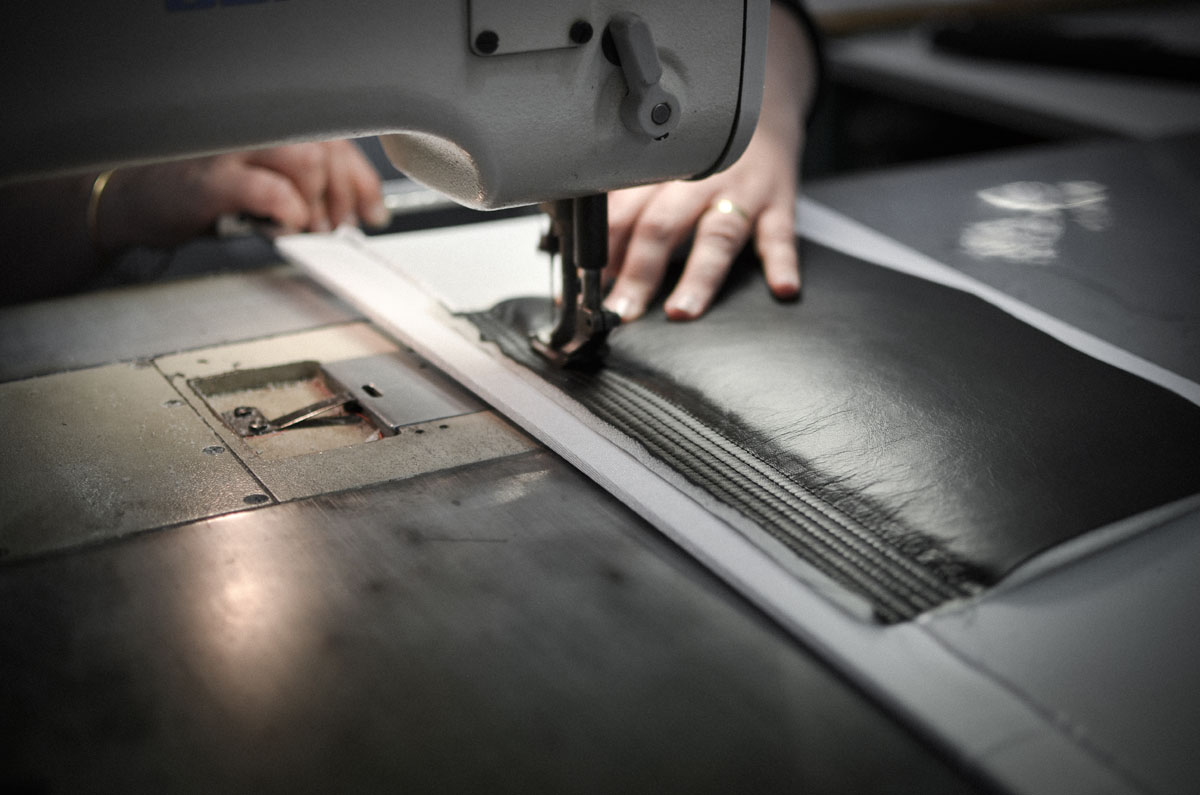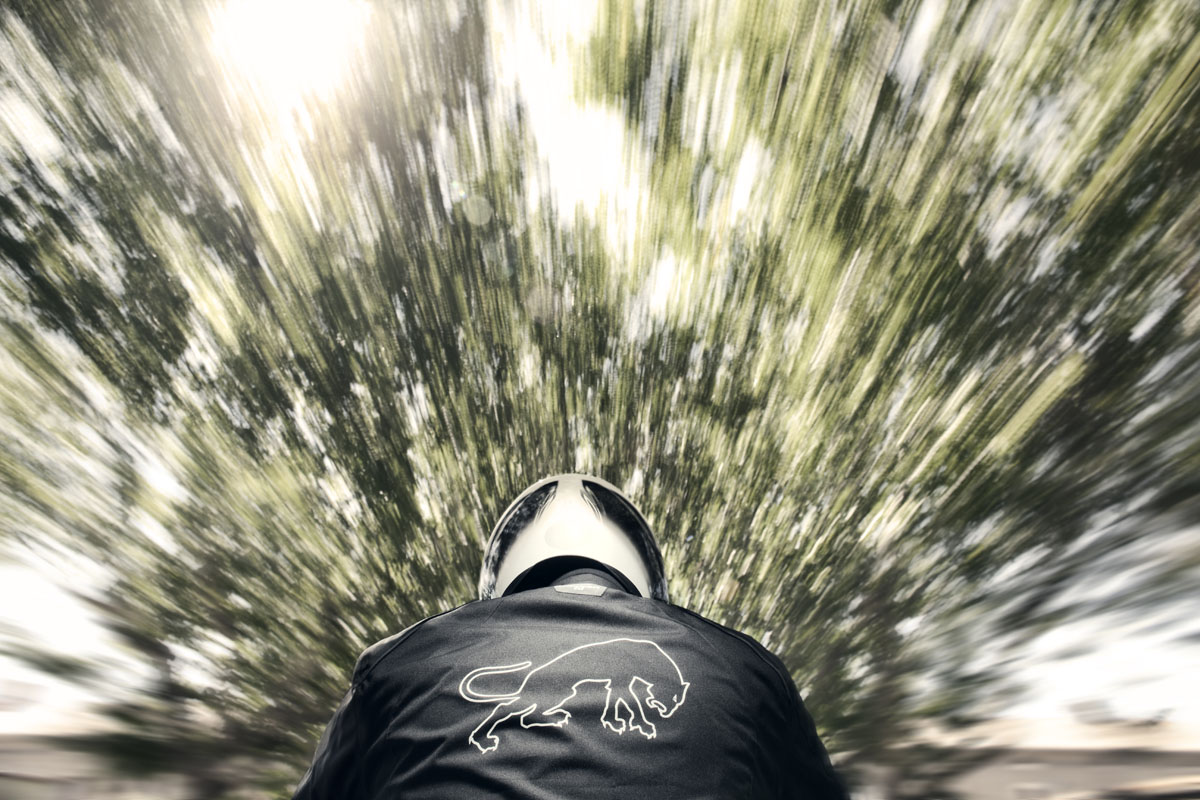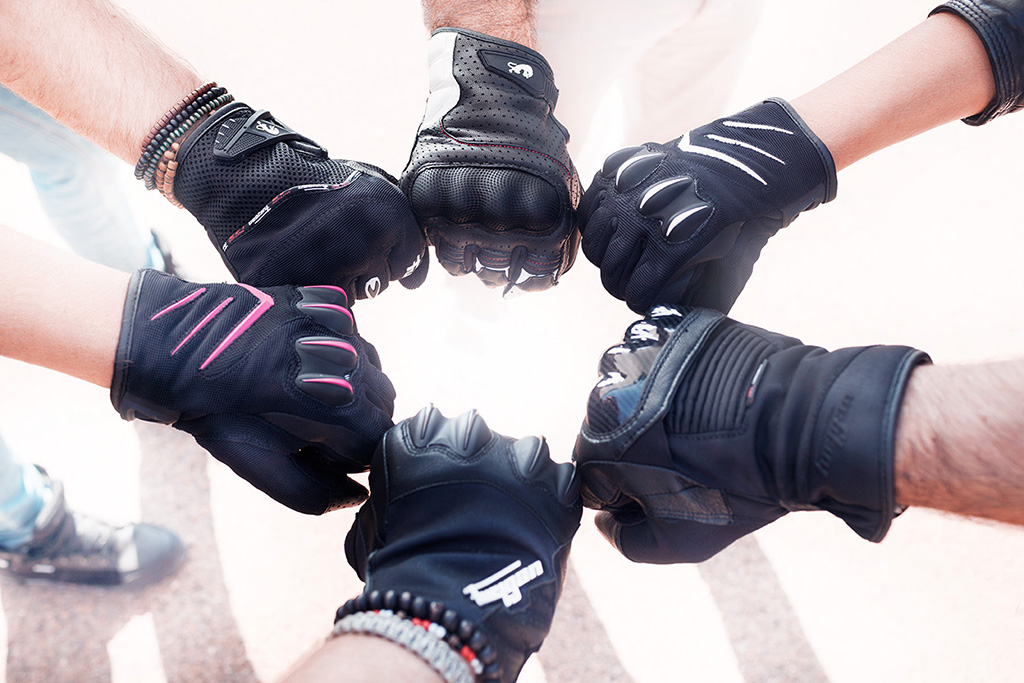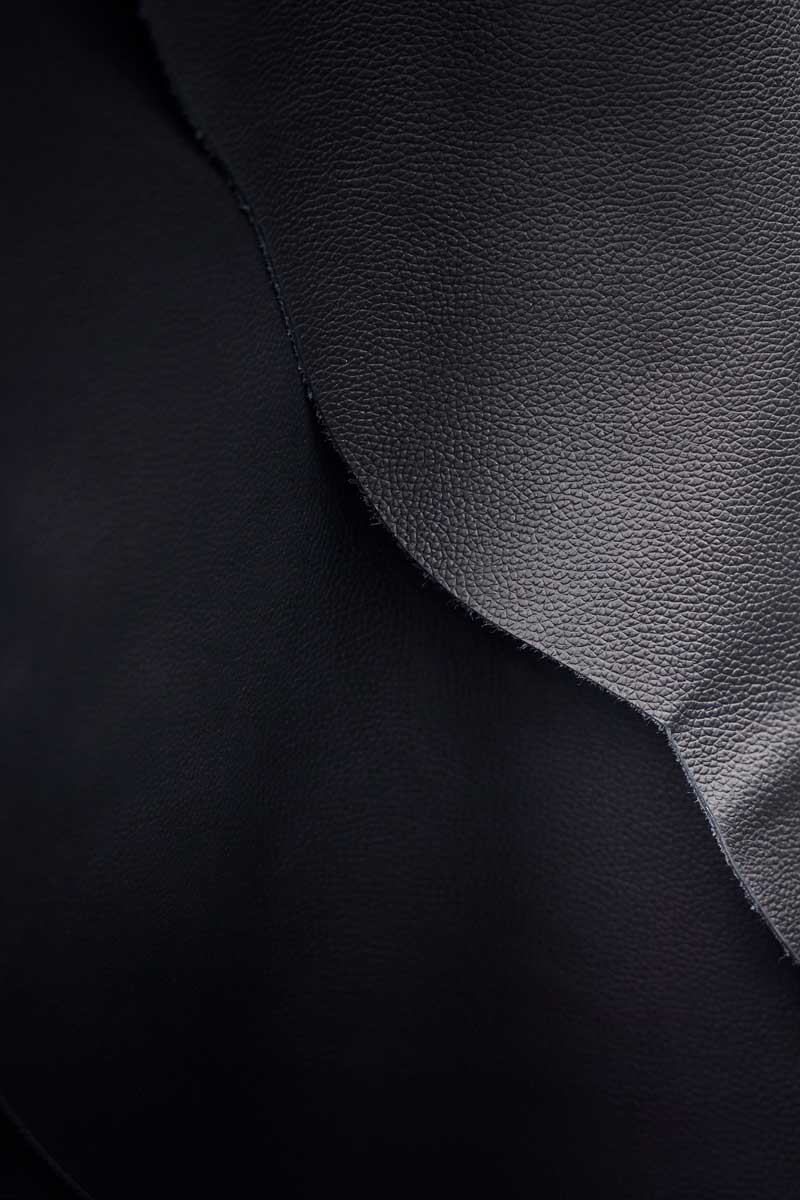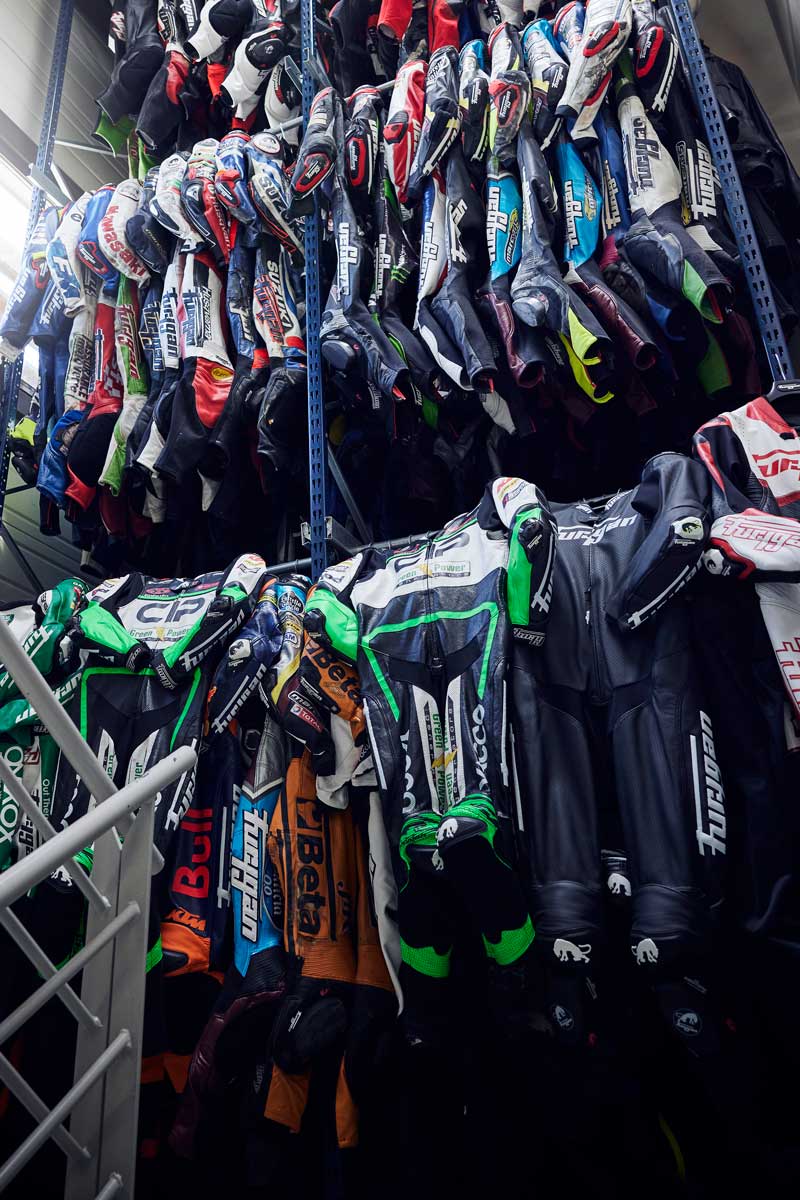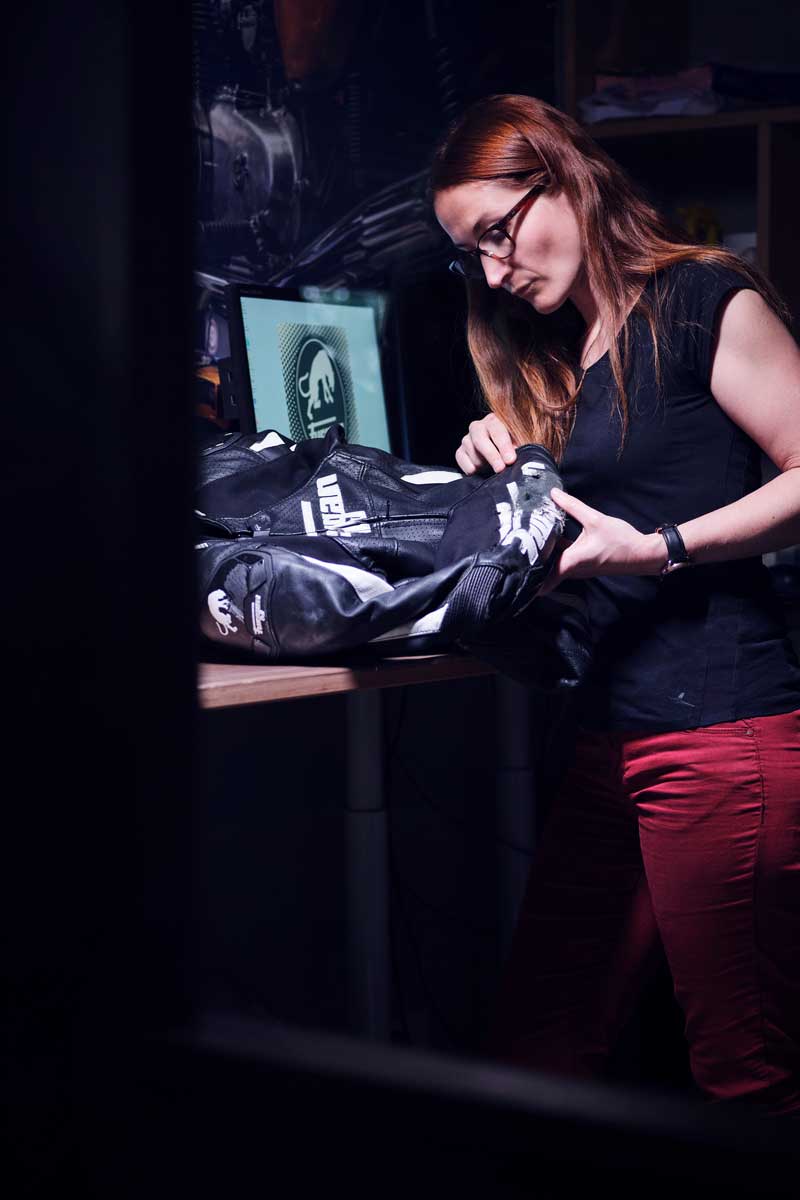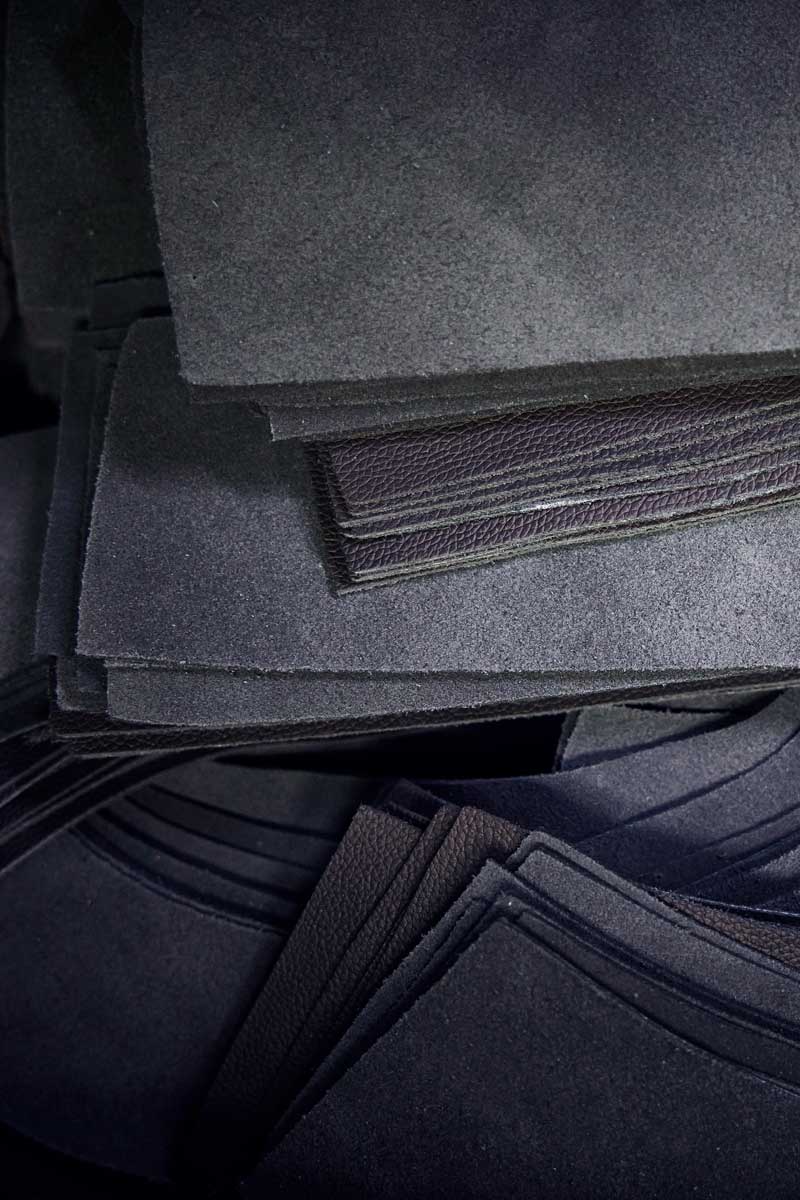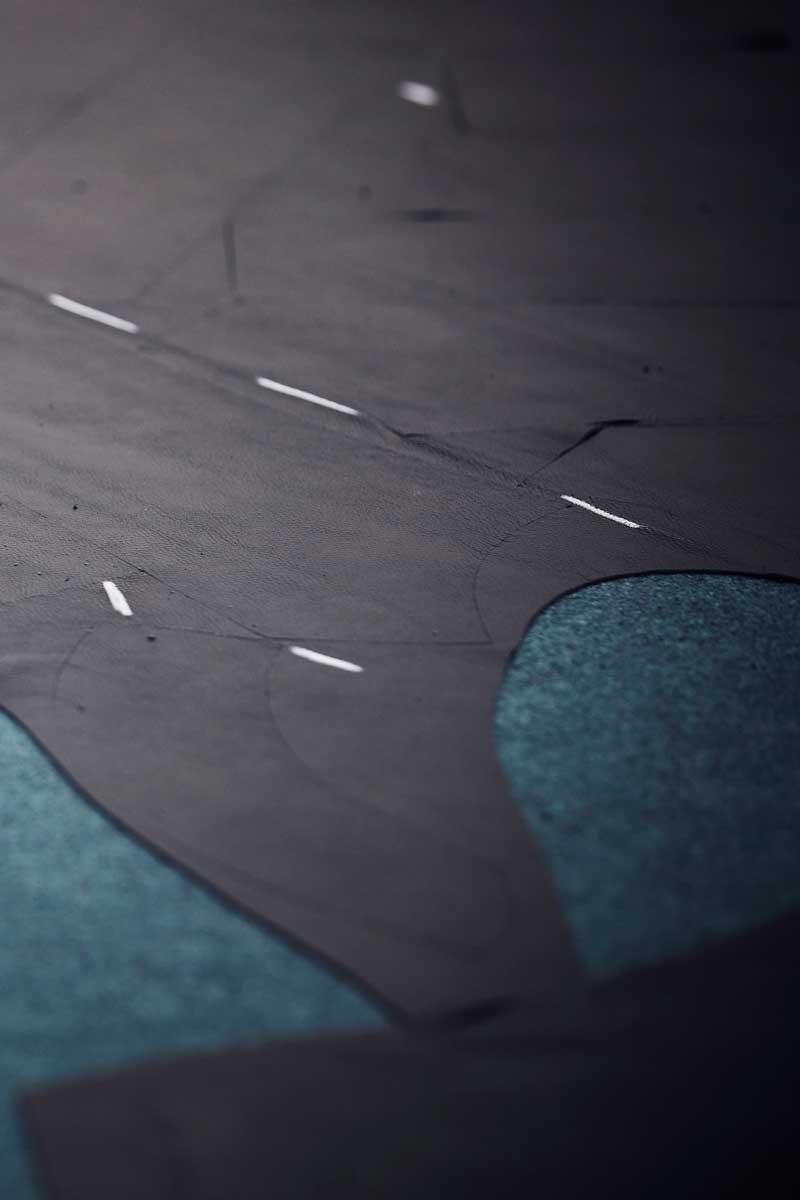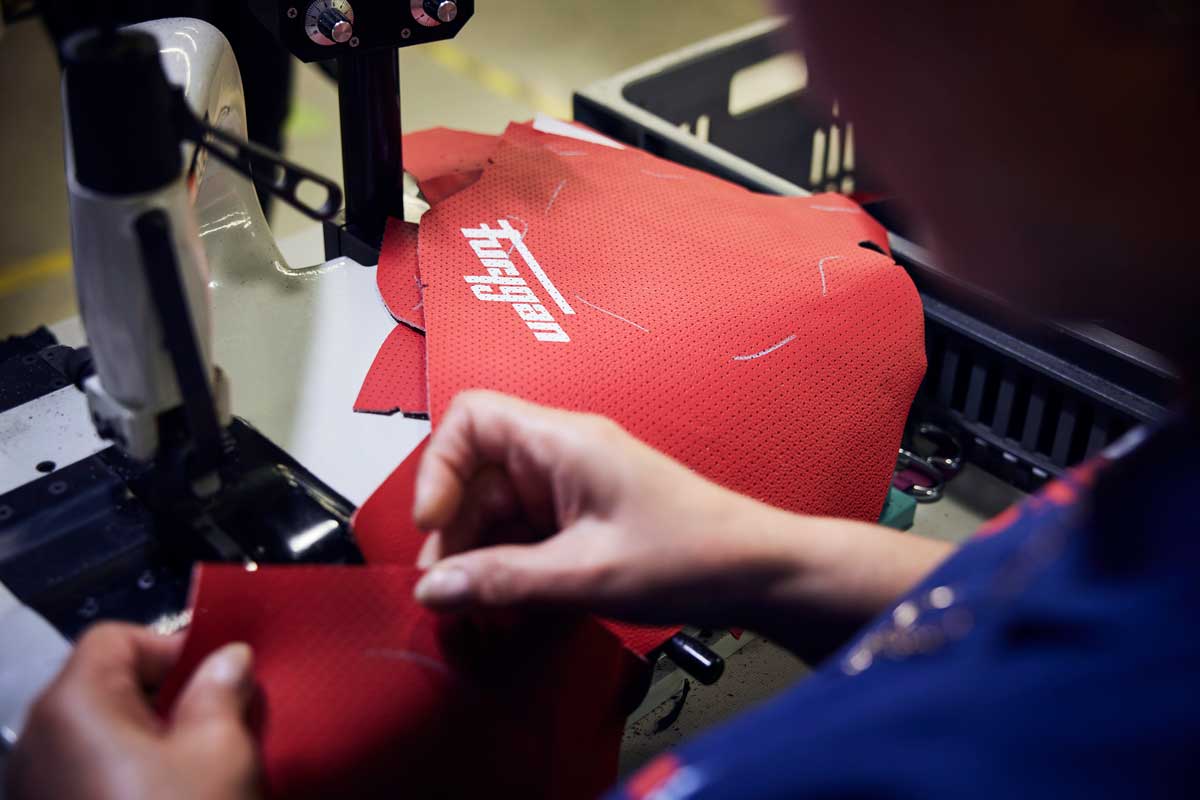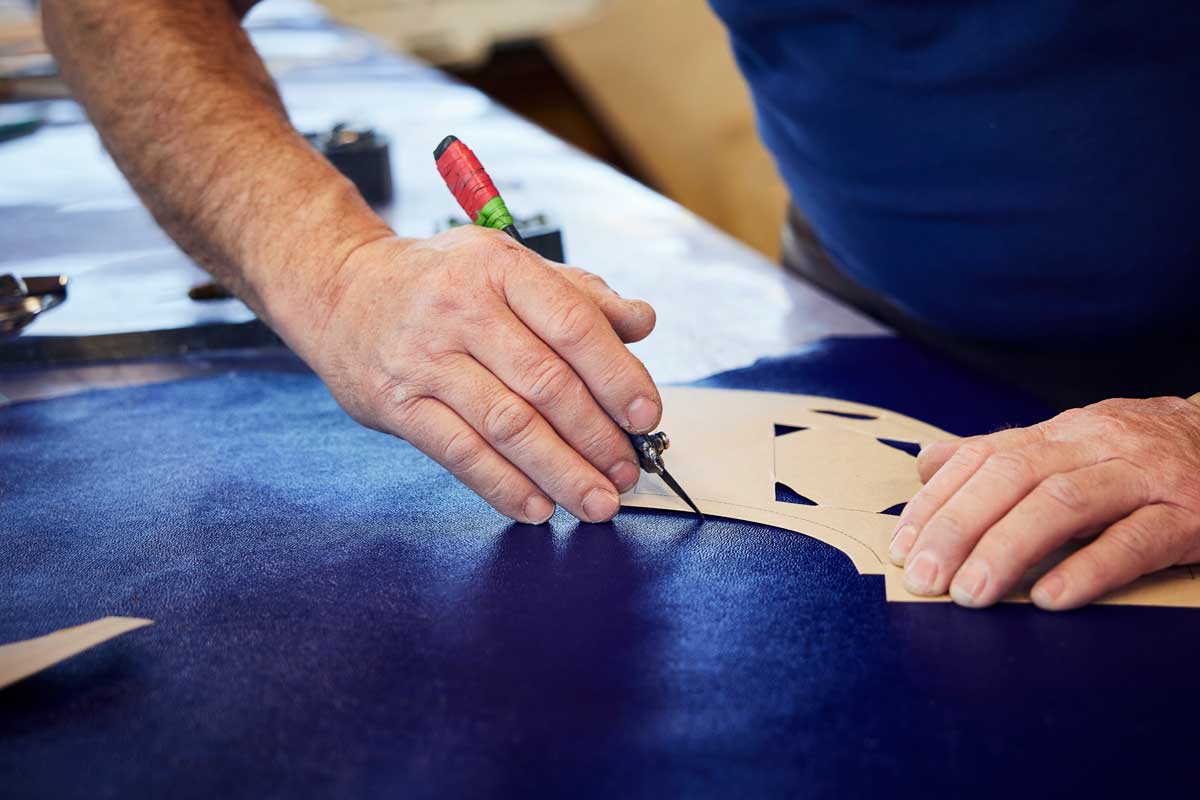 Furygan has been a leather specialist since the beginning and has been present in competitions at the highest level. It has developed while remaining a French and family company. Far from being a handicap, this structure has allowed us to successfully integrate new materials and technologies, or the most recent safety standards. And our head office, located in Nîmes since the creation of Furygan, is now home to an internal research and development laboratory (the Furygan Motion Lab), it remains above all a real production site, a factory which preserves our most precious heritage : our know-how.
We still have a production site in Nîmes. It includes a leather tracing and cutting unit for mass-produced products, as well as a clothing workshop. The latter allows us to produce all custom-made suits, but also to ensure the prototyping of tomorrow's garments, as well as offering a qualified after-sales service for the repair of your Furygan products.
Each skin passing through our factory in Nîmes is meticulously checked and then those known as "tracers" examine, feel and spot defects with a simple objective: to optimise consumption and maximise quality.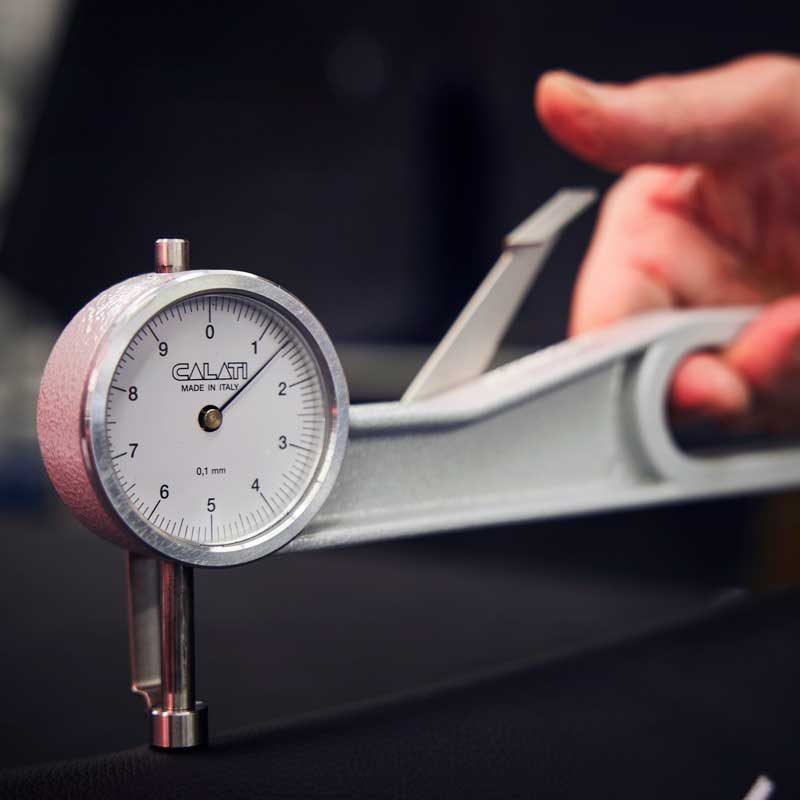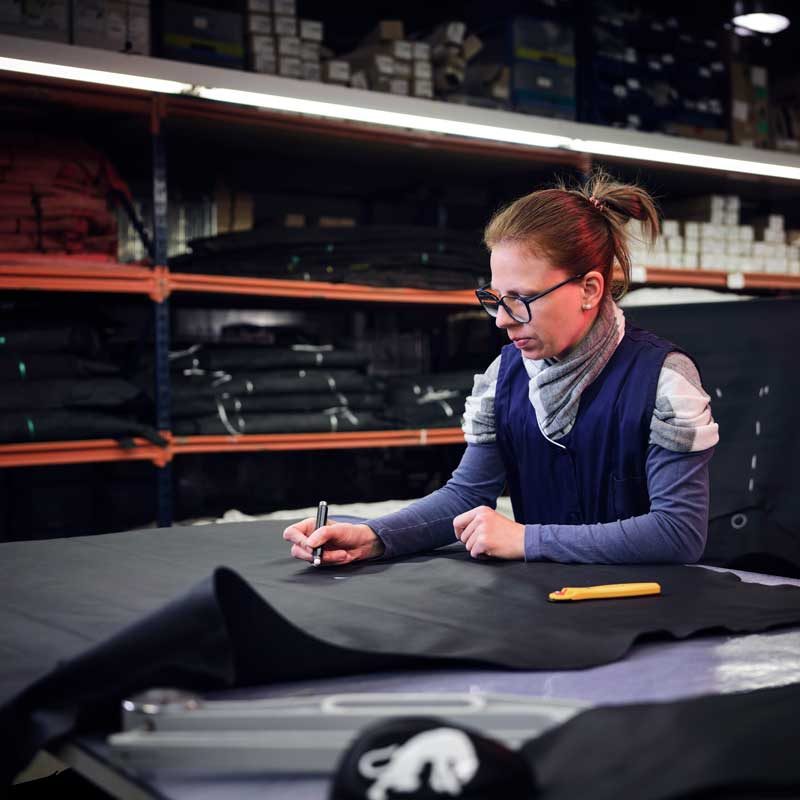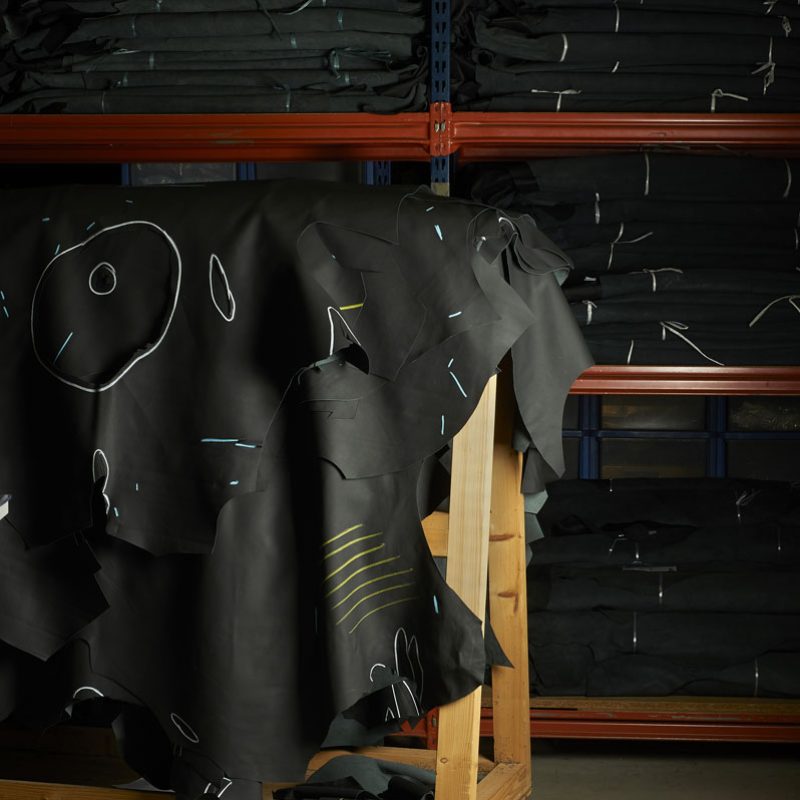 The automatic cutting machines are able to carry out their work in an optimal way thanks to instructions drawn on the hides themselves. These two huge robotic tables each devour up to 200m2 of leather per day. A cut made with precision by blades from Japanese industry, changed daily despite their design in tungsten, an extremely hard metal used in the manufacture of drill bits.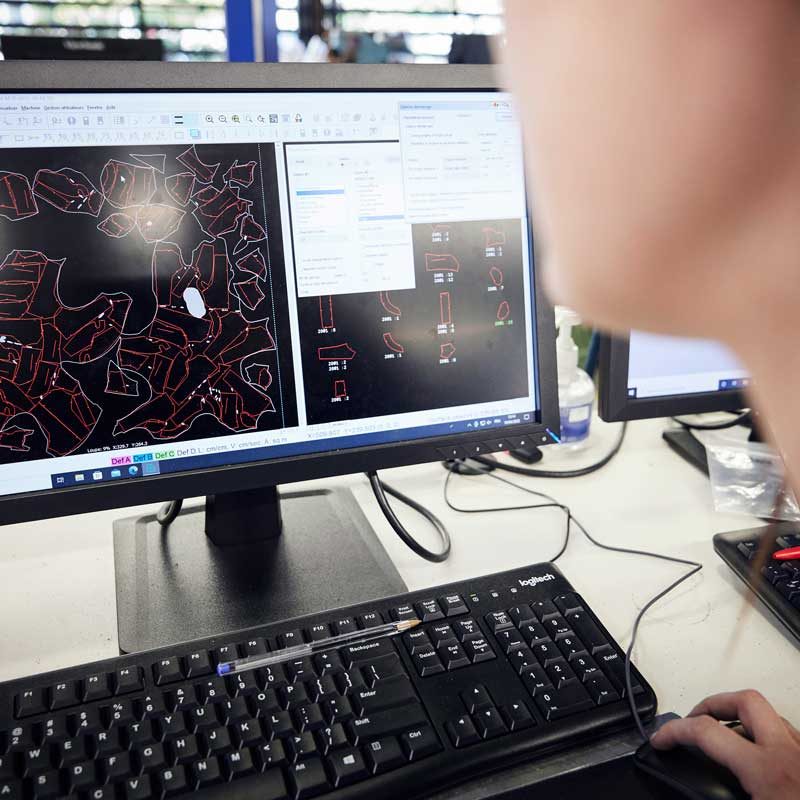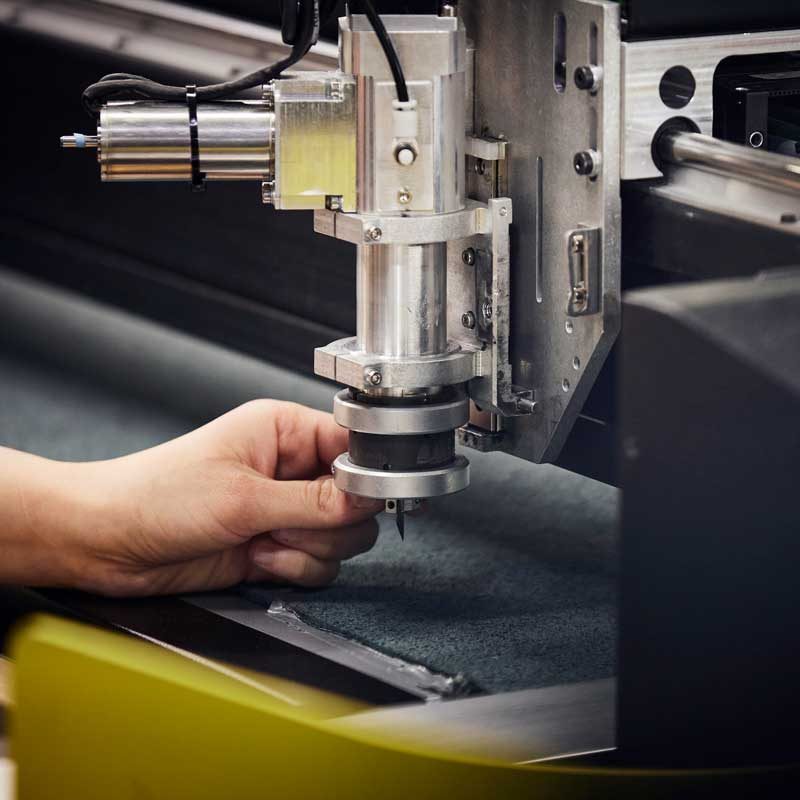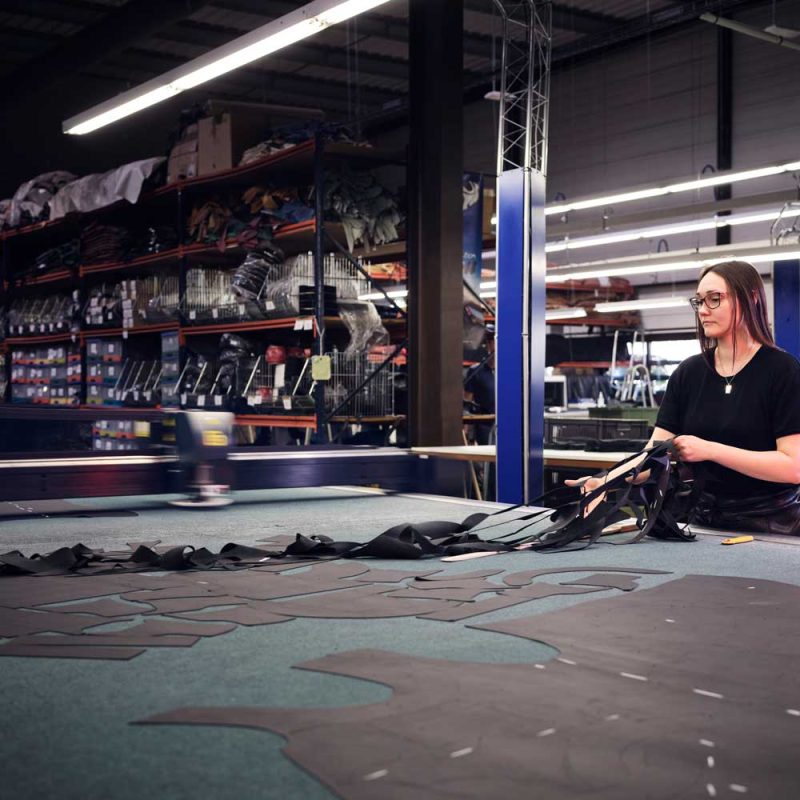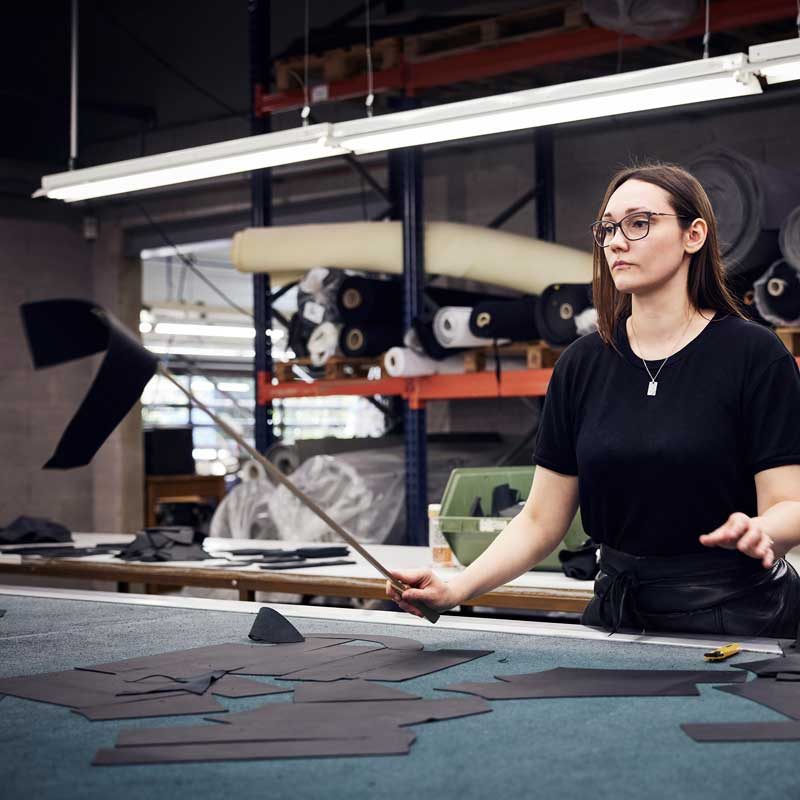 Leather is a noble and precious material. In order to optimise the yield of each square centimetre, the cutting process will revalue the scraps generated in the previous step.
A skilled operator will come and cut out different pieces of your equipment using a press and custom-made dyes.
Each part will be cut after selection of the piece according to its grain, softness or thickness.
This technique also allows the creation of the most complex pieces, like our famous panther.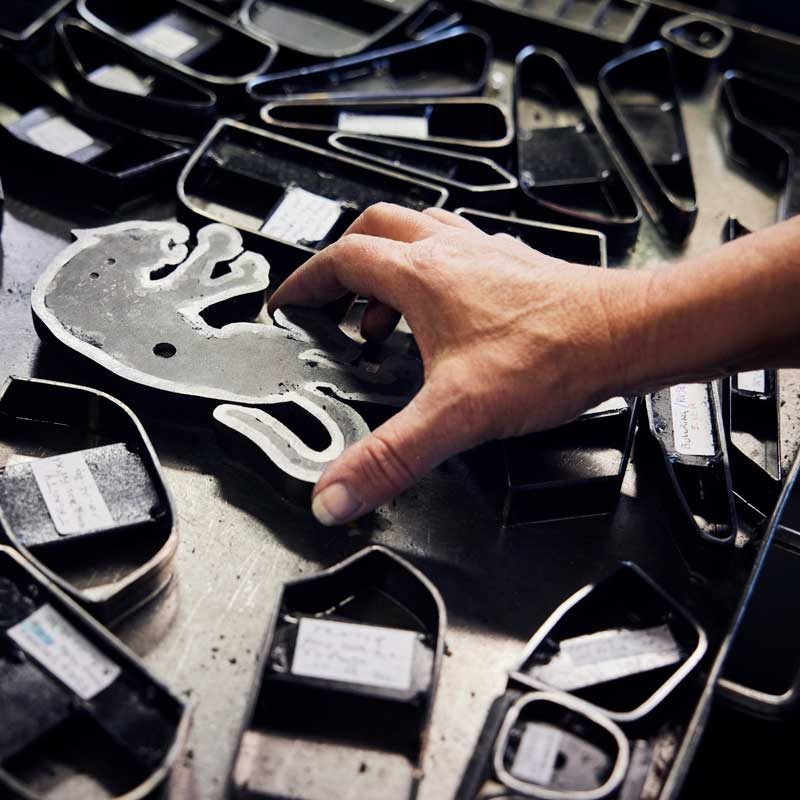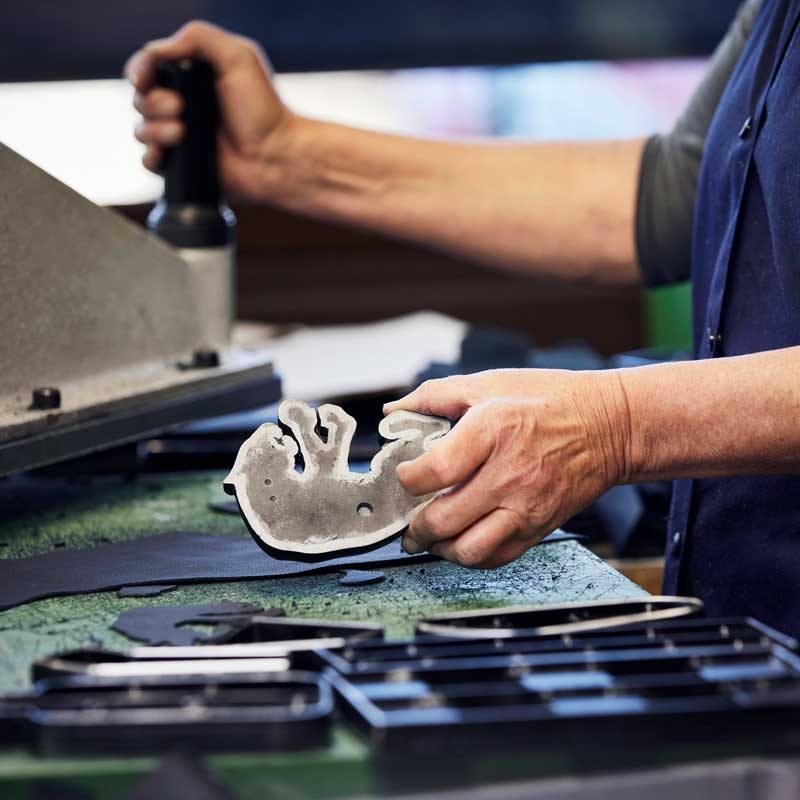 After a final check of each cut piece, they are packed flat, with zips, snaps and all the materials needed to make the garment.
Their destination: our second factory, in Tunisia, where leather assembly is a centuries-old tradition particularly renowned for its quality.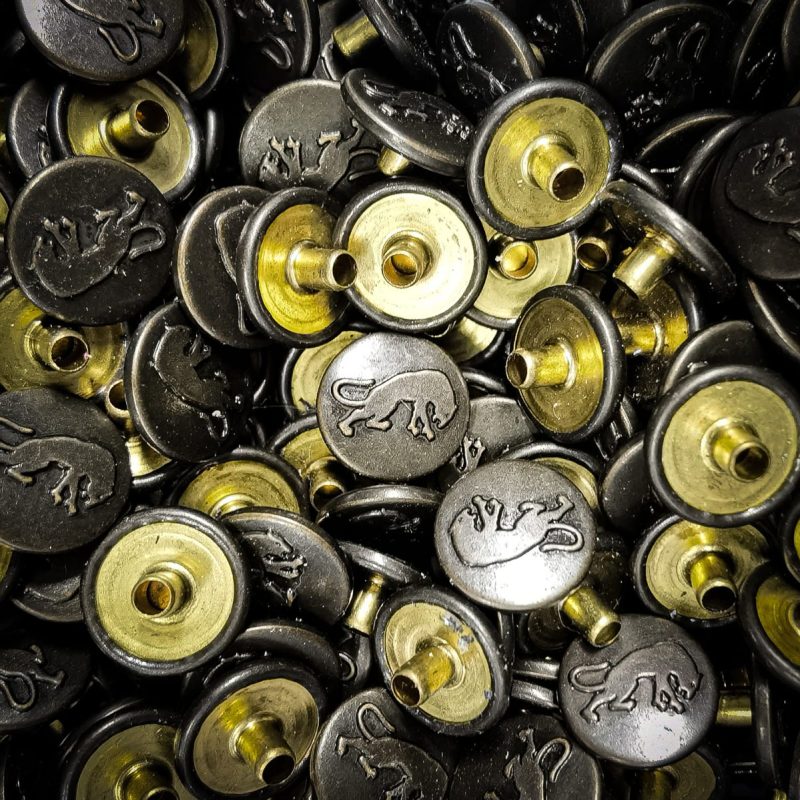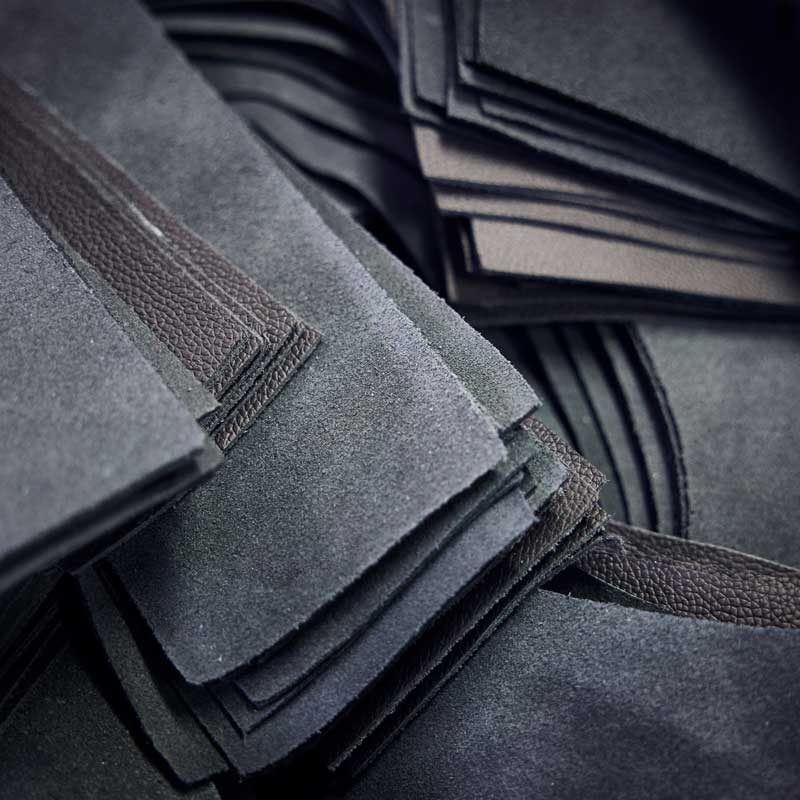 Finishing & quality control
On their return to Nîmes, each garment is ironed on a steam dummy and then cleaned of its final traces of manufacture.
At this stage, the garment is inspected from every angle, fitted with its protections, and placed in stock to be shipped somewhere in the world.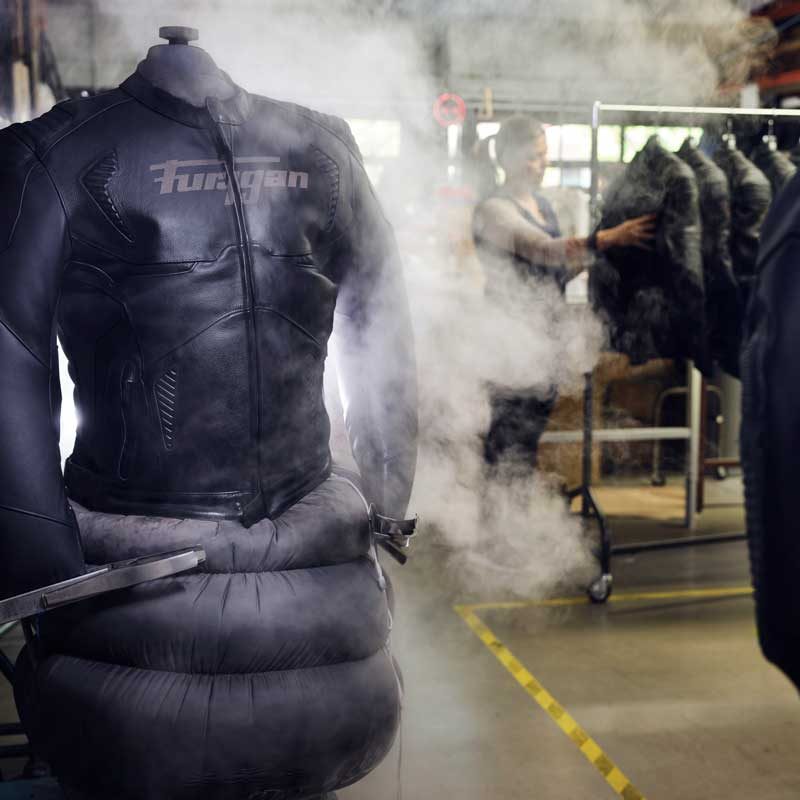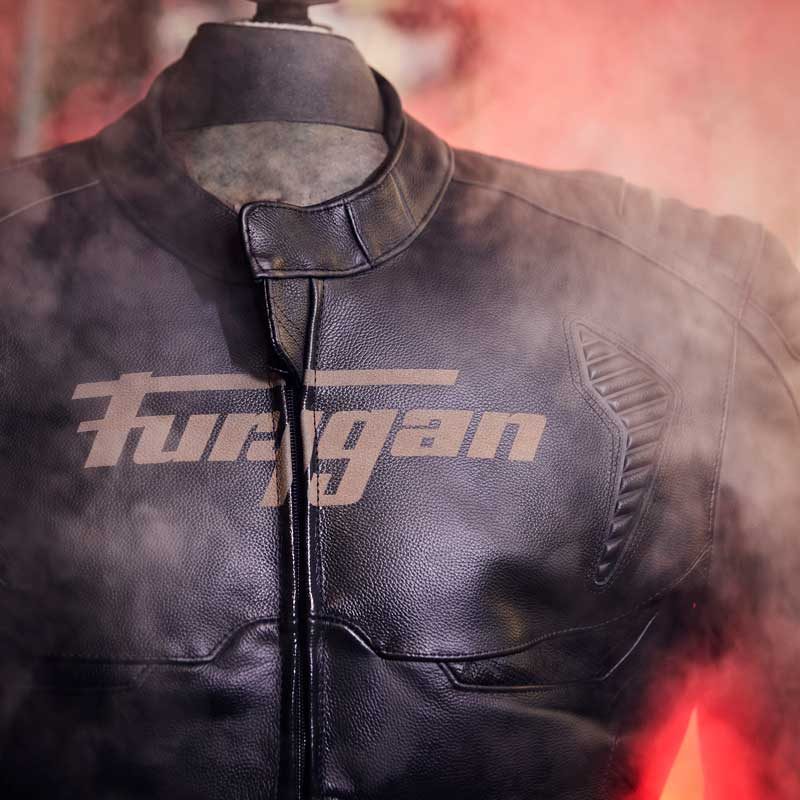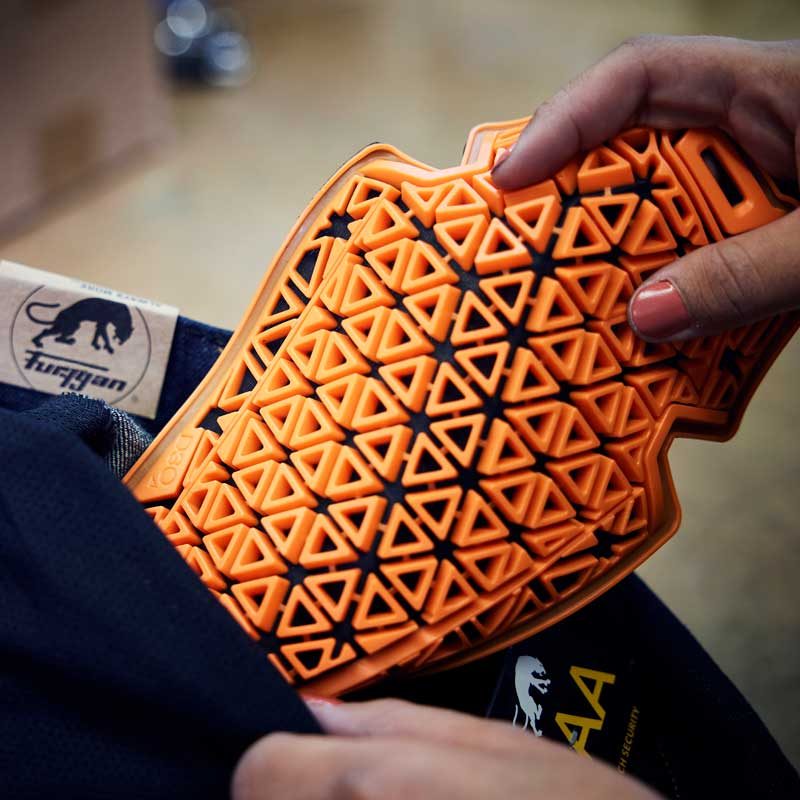 Alone we go faster but together we go further. If you are creative, passionate, talented and have the will to win, then join us! Together, let's improve the daily life of motorcyclists.
At the moment we are looking for: